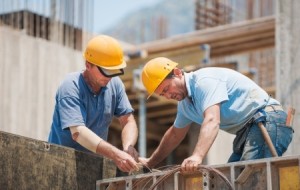 HomeMates provides local building services in Mortlake, SW14. Our experienced builders will help you with any construction project. Call us for a free quote!
Welcome to our company. If you're planning to build new construction in your home, you could use our help. We offer first-class professional building services in Mortlake, SW14 and the adjacent areas.
Our priority are customers and we are prepared to meet every single need and criterion, whenever possible. We offer fitting, conversion, extension and other options, so if you want to upgrade your home, there is no better option that using our company. We have competitive prices and amazing staff that will do anything you ask them.
Building Services in Mortlake From HomeMates
Our building services, no matter if residential or commercial, will make any building much better looking and much more functional. We currently work in and around Mortlake, SW14, so if you have any question, call us. Or check this out:
Our service is very timely, cost-effective and worthwhile
We offer flexible working hours to suit your individual timing and needs
Our technicians are certified, experienced and background-checked
We use state of the art equipment and unique techniques
Contact HomeMates on 020 3745 4377 or at info@homemates.co.uk.
Building Services Prices
The prices can vary greatly depending on the size of the property and materials used. We strongly recommend to fill in the form or call us for a free quote.
Here is a list of all the services we provide in Mortlake
We are mostly occupied with conversions, extensions and fitting. Our conversions include basements and lofts. They can be provided only after careful inspection and planning have been carried out. Some types of conversion require permission from the authorities, but we'll take care of everything.
Professional Building Services Mortlake, SW14
Fitting is another commonly booked service of ours. Currently, we offer two types of fitting – for you bathroom and for your kitchen. If one of these rooms looks old and unappealing, if you need to replace the appliances and furniture, our fitters will help you get everything done the right way. They will remove your old items and install the new units in a way you can use them in the years to come. Our fitters can mount cabinetry, tubs, toilets, stoves, dishwashers, fridges, shelves, furniture, shower cabins and other kitchen and bathroom units.
Our house extension is suitable for rooms, which are positioned near the yard. If there is a useless outdoor area, you can use it to add more space in the house by extending your kitchen, for example. Apart from this, we can build extra construction near the house, which you can use as an additional room.
We suggest you have a close look at our services in Mortlake, SW14, pick one and let us know which one you need over the phone. We'll be more than happy to help you, so don't waste time – call us now.