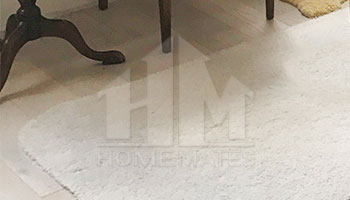 HomeMates employs some of the best carpet cleaning technicians in Mortlake, SW14. Choose our carpet steam cleaning service today and restore the look of your carpet.
Everyday wear and tear, dirt and soil can destroy your carpet if you don't take care of it. Vacuuming is a good idea, but it doesn't remove stains, dried mud or stubborn dirt. To hep you keep your carpets in good condition, we recommend you use our professional carpet cleaning services, which are available in Mortlake, SW14, once a year. Nothing creates better results than our service.
Miro
is full of energy and ready to proof that even the newest co-workers could do the cleaning job as good as the most experienced in the field.
Rado
is the most experienced carpet technician. For 3 years he took care of more than 4500 stained and dirty carpets.
Stoyan
admits that the satisfaction of the Customer is the most important thing for him and that is what makes him develop himself.
Yavor
has more than 7 years experience as a professional technician and he became supervisor of the team performing the carpet cleaning.
Carpet Cleaning in Mortlake from HomeMates
Do you know what there is in your carpet? See what we can help you remove:
Thread and hair which often show up above the surface
Dead skin cells that are invisible to the eye
Grease, dust and dirt that hide deeper in the fabric
Other particles and microorganisms.
We have amazing cleaning equipment that involves a variety of detergents and machines. Our experienced cleaners are prepared to clean any type of carpet, any day during the week. So we urge you to give us a try. Your carpets will be fresh, dirt-free and very good-looking with just one visit by our company and the results will last long.
E-mail us at info@homemates.co.uk or simply call us on 020 3745 4377 and our customer care team will gladly explain you even the smallest details about our cleaning services.
Here is a list of all the services we provide in Mortlake
One of the reasons you should choose us over other cleaning agencies in Mortlake, SW14 is that we offer high quality of performance. No matter when we are supposed to carry out the service, you can always count on us.
Professional Carpet Cleaners Mortlake, SW14
We use different machines to ensure that the above particles are gone. Some of our machines can reach the very bottom of the carpet and lift 95% of the grime. Once it shows above the surface, it's very easy to deal with. Our high-quality products, tools and machines will remove every speck of dirt. We have steam cleaning machines, which use water, steam and pressure and they are very effective against bacteria and problem areas. They can even reach grime and grease, which have accumulated deep inside the fabric and are difficult to remove. In addition, high-traffic areas are usually pre-treated using special detergents. We do that in advance so when the real cleaning begins, they are easy to clean.
Our company provides all its services in Mortlake, SW14. Therefore if your home is based in this area, you can take advantage of our carpet cleaning. Our prices are very affordable, so you shouldn't worry about money. We will help you schedule an appointment if you call our call centre. Our operatives are very kind and friendly and they will give you all the details you need. We recommend you contact us today.