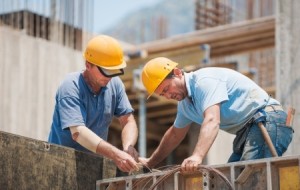 HomeMates provides local building services in West Kensington, W14. Our experienced builders will help you with any construction project. Call us for a free quote!
We offer everything from kitchen fitting to loft conversion at competitive prices. We can make improvements to your home in a safe, timely and professional manner, without compromising quality.
Our company is open every day and it will be great if you call us to ask for more details. We promise to help you with any type of building services you need to improve the look of your home and the quality of your life. Make sure you get in touch with us.
Contact HomeMates on 020 3745 4377 or at info@homemates.co.uk.
Building Services Prices
The prices can vary greatly depending on the size of the property and materials used. We strongly recommend to fill in the form or call us for a free quote.
Local Building Services in West Kensington From HomeMates
Here are a few things you should keep in mind:
Our service is complied with building regulations
We'll get the required permission so that we can make changes to your property
Some projects don't require permission
All the equipment and materials we utilise are high-quality
The project will be done on time
Here is a list of all the services we provide in West Kensington
What are the services that we offer? Our building services are versatile and they involve attics, kitchens, bathrooms and other parts of the house. Generally speaking, we offer kitchen fitting, house extension, floor fitting, loft conversion, bathroom fitting and others. Each service can be personalised, meaning we will make it as suitable for you as possible.
Are you looking for reliable and high-quality solutions to home upgrade? Our company offers professional first-class building services within West Kensington, W14.
We work with the most qualified building specialists in West Kensington, W14 who will do every aspect of the service with attention to detail and a great deal of enthusiasm.
All our workers are professionally-screened and you can be sure that the building project you've started is managed by real experts in the building industry.
Professional Building Services West Kensington, W14
There are a couple of factors that we take into consideration before we start a project – client's ambitions and property specifics. We need to know your goals so that we can get the job done in a satisfactory way. In other words, we promise to upgrade your home according to your needs.
Finally, we would like to point out that we work mostly within West Kensington, W14. The best way to find out whether we can help you is to call us and ask for more information. Our call centre staff is very hard-working, being available 24 hours a day for our customers. Surely, these are the people that will assist you in booking a service and managing all the details concerning the matter. Don't hesitate to call them should you have any questions.