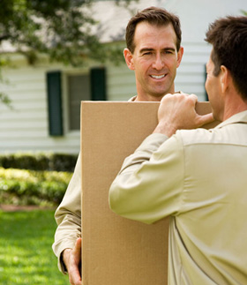 HomeMates offers home and office removals services in West Kensington, W14, London. Get a fast and smooth relocation by booking our professional team of movers.
All breakables are safely packed and transported using special boxes, straps and labels like "fragile" or "breakable". Every vehicle in West Kensington, W14 is big and capable of storing a number of items, no matter how big they are.
Have a question? Getting in touch with us is the only way to have it answered. Find more about removals by speaking with one of our consultants.
To get in touch with us please give us a call on 020 3745 4377 or email us at info@homemates.co.uk.
Removals Services West Kensington from HomeMates
How we proceed, check the steps:
Arrange a service
Visit your place on the scheduled day
Load your stuff on our vehicles
Move your stuff to the place you want us to
Unload your stuff
Arrange payment
Removals is a popular service in London. For those of you who prefer to have somebody else get the job done, use this service. Our removal service is based in West Kensington, W14 on several steps, from initial discussion to packing and loading stuff. It is available 7 days a week.
Here is a list of all the services we provide in West Kensington
We may send one man or a crew of several men (two or more). It depends on how many things you need to get transported. If the size of the stuff isn't so big, we'll send a small crew of workers, enough to get the job done.
We cannot tell you how long it will take for our workers in West Kensington, W14 to load your possessions, but overall it takes at least two hours. If there is not much to load, then the duration might be smaller.
Removals Services West Kensington, W14
Mind you that we also offer packing services. They are not generally included in removals but if you need such a feature, you can have it. If this is the case, a team of workers will come to your place the day before the service is to be carried out.
They'll pack every item using special boxes. On the next day, they will come back to load your stuff and take it to another location. Once the job is done you'll need to make payment. It can be done in advance or after the service is conducted. The price will be calculated beforehand.
We can transport your musical instruments, beds and sofas, mattresses, appliances, pieces of art, carpets, clothes and other items.