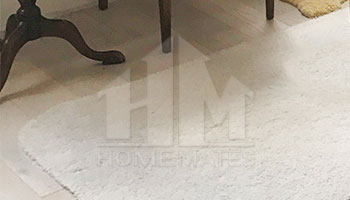 HomeMates employs some of the best carpet cleaning technicians in West Kensington, W14. Choose our carpet steam cleaning service today and restore the look of your carpet.
We are a professional cleaning company in West Kensington, W14, which has been providing all its customers in the area with perfect carpet cleaning services for a very long time. We have always done our best to offer the best and most affordable services, which is how we have become the reliable and respected company we are now.
Miro
is full of energy and ready to proof that even the newest co-workers could do the cleaning job as good as the most experienced in the field.
Rado
is the most experienced carpet technician. For 3 years he took care of more than 4500 stained and dirty carpets.
Stoyan
admits that the satisfaction of the Customer is the most important thing for him and that is what makes him develop himself.
Yavor
has more than 7 years experience as a professional technician and he became supervisor of the team performing the carpet cleaning.
Carpet Cleaning in West Kensington from HomeMates
So do not hesitate and trust our professionals – book carpet cleaning services in West Kensington, London and you will receive:
Top quality carpet and rug cleaning services
Seven days a week availability
Flexibility upon special needs – stains, dust and colour protection – we can ensure clean spotless results every time
Top equipment and professional environmental cleaning ingredients
Competitive prices
Professional and friendly attitude
Fast, reliable highly effective service
E-mail us at info@homemates.co.uk or simply call us on 020 3745 4377 and our customer care team will gladly explain you even the smallest details about our cleaning services.
Here is a list of all the services we provide in West Kensington
Are you worried that the detergents you have at home might damage your carpet? Are there stubborn stains that seem impossible to remove? Or do you simply want to make sure your carpet is free of dust mites? For great results, call us and order our professional carpet cleaning services. We are one of the most appreciated providers of carpet cleaning services in the whole area of West Kensington, W14. We have been operating there for several years and pleasing every single customer with high quality and affordable prices. It's our pleasure to make our clients happy by providing them with super clean and hygienic carpets.
Professional Carpet Cleaners West Kensington, W14
It is necessary for carpets to be cleaned deeply every once in a while. Depending on the traffic and other factors, such as pets and exposure to bacteria, determine how frequently a carpet should be cleaned. However, once every two or three weeks is recommended in order to make sure it's hygienic and free of dust mites.
The nowadays materials make the modern carpets and rugs a lot different than before and so the maintenance and the cleaning is different. With special equipment and cleaning products it is easy and if is done by professional technicians it is even easier.
Call us and you can forget your carpet cleaning troubles in West Kensington, W14.
Our agency offers you the possibility to choose among wide variety of carpet cleaning services. For your best convenience we are working every day of the week, always available to receive your request, to give you a quote or advice or just to give you some additional information about the company or our services. Our carpet cleaning technicians are one call away from you. We clean and we do it fast, efficient and always at top quality and great prices.