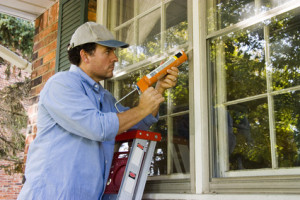 HomeMates provides wide variety of local handyman services in West Kensington, W14. No matter what is the job, our skilled handymen can deal with any task in the house.
We offer affordable and reliable handyman services in West Kensington, W14, and we assure you that you can't find a better offer than ours. Over the past five years we've worked with customers from all around London, and so far we have always managed to satisfy their needs.
Handyman Services in West Kensington from HomeMates
The services we offer:
Installing fixtures and faucets
Furniture Assembly
Fit blinds and curtains
Repairing and repainting decks
Doorbell Installation
The reason for this is our skilled and experienced team of handymen who are ready to take care of just about any home maintenance & repair task. Don't worry about money, because our prices are the best in the area, and we are confident that every homeowner can afford the help of our experts.
You can call us on 020 3745 4377 or email us at info@homemates.co.uk.
Here is a list of all the services we provide in West Kensington
Handyman services have always been popular, but over the past couple of years their popularity has grown even more. Many companies offer handyman services, but if you want to leave your home in the hands of trustworthy and reliable professionals, then you definitely need to give us a call. We offer some of the best home maintenance services in West Kensington, W14, and we assure you that the handymen working for us are the best in the branch. They are certified, experienced and equipped with the right tools, so there isn't a home maintenance job that they can't handle.
Residents of West Kensington, W14, London are quite familiar with the quality of our handyman services, but we are always looking forward to working with clients from other parts of London as well. If you have some minor home maintenance & repair jobs to take care of, but you just can't find some free time for them, then we are the contractor you need to contact.
Professional Handyman West Kensington, W14
Our experts are prepared to perform a wide range of common home repair jobs such as replacing faucets, replacing fixtures, assembling furniture, installing laminate flooring, fixing minor issues with the plumbing installation, and much more!
There are hundreds of small home repair jobs that many people are unaware how to perform. If you are one of them, then maybe you'll find the help of our workers to be very useful. We offer a reliable set of handyman services that are flexible, affordable, and we assure you that their quality is unmatched.
Many people in West Kensington, W14 have already expressed their thankfulness for our help, and we are always looking forward to expanding our client base, so don't hesitate to give us a call the next time you have problems with your plumbing or electrical installation, or if you need help with small tasks such as installing a fixture or changing a pipe.