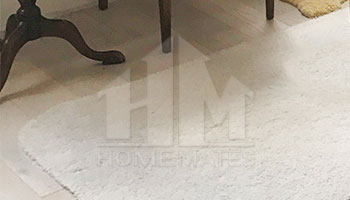 HomeMates employs some of the best carpet cleaning technicians in Paddington, W2. Choose our carpet steam cleaning service today and restore the look of your carpet.
The wide range of cleaning services that we offer appeals to our customers and that is why hundreds of them have chosen to join our company.
One of the services that we offer is the carpet cleaning, designated for extensive cleaning of the carpets and removing of all kinds of spillages and stains on them. We will be glad to transform the look of your dirty carpets and to refresh them in the best way.
Miro
is full of energy and ready to proof that even the newest co-workers could do the cleaning job as good as the most experienced in the field.
Rado
is the most experienced carpet technician. For 3 years he took care of more than 4500 stained and dirty carpets.
Stoyan
admits that the satisfaction of the Customer is the most important thing for him and that is what makes him develop himself.
Yavor
has more than 7 years experience as a professional technician and he became supervisor of the team performing the carpet cleaning.
Professional Carpet Cleaning in Paddington from HomeMates
We are currently offering the following things:
Steam cleaning
Dry cleaning
Detergents free of chemicals
Competent carpet technicians
Really moderate prices
Working time that is suitable for customers
E-mail us at info@homemates.co.uk or simply call us on 020 3745 4377 and our customer care team will gladly explain you even the smallest details about our cleaning services.
Here is a list of all the services we provide in Mayfair
If you feel helpless with the poor condition of your carpets we can be really helpful. We trust a team of carpet technicians in Paddington, W2 that are very qualified and that won't make your carpets look discoloured and unappealing. Just on the contrary, their primary aim is to make them look astonishing and welcoming. Do not be disturbed by the unpleasant smells that are coming from the carpets, we have a decision even for that problem.
We are supplied with special deodorizers that remove all sorts of smells and odours that have stuck on the surface of the carpets. Apart from this we use two very efficient methods for a thorough carpet cleaning – dry cleaning and steam cleaning. In them we combine extraction of the dirt and other particles as well as removing of dust and other debris.
Carpet Cleaning Paddington, W2
You can be completely sure that we will treat gently the carpets and that we will take into account their tissue before we start working. Our polite technicians will explain every step of the cleaning process in details, so you will be fully aware of all the procedures that we will establish. The friendly team speaks perfect English so the communication will be at high level.
You can make an arrangement at any time of the week, due to your schedule and other appointments. To prove you that our company in Paddington remains the perfect choice for your carpet cleaning we have established exclusively reasonable prices that would be suitable for your budget. The only thing that you need to do is to pick up your phone and book the dreamed carpet cleaning service as soon as possible. You can also take advantage of the customer support centres that are available during the whole week. Do not hesitate to contact us whenever you need our help, we will be happy to help you.