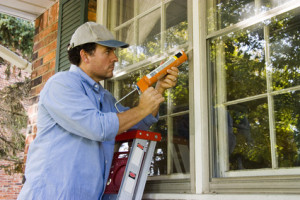 HomeMates provides wide variety of local handyman services in Paddington, W2. No matter what is the job, our skilled handymen can deal with any task in the house.
home. We offer handyman services and we are based in Paddington, W2, London. We promise that it will not take us more than a couple of hours to fix everything, depending on the complexity of the project.
Handyman Services in Paddington from HomeMates
We can help with anything from plumbing to fitting furniture together and all other things in the middle:
Handrails Installation
Odd jobs
Furniture Assembly
Fit blinds and curtains
Mirror Hanging
Lock Change
We have several teams of highly trained and motivated professionals who are more than determined to come and give you a hand. It will be no problem to come at your place even on holidays because we work 24/7 – there is no better agency than ours!By making a simple phone call you can solve all of your problems at your
You can call us on 020 3745 4377 or email us at info@homemates.co.uk.
Here is a list of all the services we provide in Paddington
You won't even notice when the work is finished because you will have the best team in Paddington, W2 and London as a whole. During your busiest days there is always something at home that comes up and needs fixing and you feel like this is becoming a rule? Don't worry because everyone is like you. You don't have the needed time to handle everything alone and you are not a robot either so you should turn to our handyman services when necessary.
Handyman services are offered by hundreds of different agencies all over London. However, if you don't want to risk it, then you should definitely give us a call. We are the best in the business and we know how hard it might be for you to find the proper agency.
Professional Handyman Paddington, W2
Anyway, we want to spare you some time and let you know we are the best in Paddington, W2, London. You will not regret it! Just get the phone and give us a call – we will do everything we can, in order to meet your needs in the field of handyman services.
Don't let the growing list of household issues depress you but look for the right solution which is getting our useful handyman services. Let our professional workers take everything off the long list quickly and safely one by one, with attention to every small detail. Our great assistance will unburden you now, enabling you to enjoy your hobbies and the time with your family.
Whatever task you might have, turn to us and relax. We can be found in Paddington, W2 and next to it in London. Our team is here to make everything at your house fit, solid and durable.