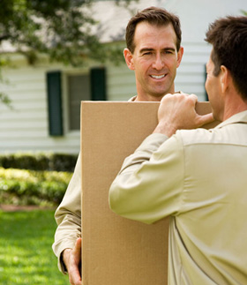 HomeMates offers home and office removals services in Paddington, W2, London. Get a fast and smooth relocation by booking our professional team of movers.
If you need to have your household or office relocated to another place, you can use our services. The removals that we offer in Paddington, W2 will ensure you safe, fast and successful moving to your new place, without any disturbance.
Our staff will help you lift, pack, dismantle if necessary and move your furniture, appliances, heavy and small objects, fragile or not, to our van. They will be transported to the new address, in which you need them, unpacked and reassembled again by our employees.
We can offer you successful and safe removals of your possessions in the end of your lease, when you plan to change your home or office location and in different other occasions.
To get in touch with us please give us a call on 020 3745 4377 or email us at info@homemates.co.uk.
We can cope with all kinds of removals, from relocating your possessions after buying a new house or apartment, removals of your office, business and whatever you need relocated. Our movers in Paddington, W2 will load and unload your things, pack the smaller and fragile ones and transport them to the right location. We can take all the heavy lifting from your shoulders and offer you fast and in time completed removals.
Find Our Removals Services Here:
Here is a list of all the services we provide in Paddington
Your furniture, electrical appliances, IT technologies and possessions will be arranged, secured and safely transported in our vehicles. You can be sure that there won't be anything broken or damaged after our drivers transport it. Your belongings will be loaded, moved, transported and unloaded with a lot of attention and care. Our employees will pack your things well and do the cleaning so that we leave the place clean and intact.
Removals Services Paddington, W2
Our removals in Paddington, W2 are done exactly according to your needs. After understanding the essence of the removals that you need done, we will arrive equipped with as many employees as necessary to do the job well and in time. All the removals that we provide are available for the Paddington residents.
We are very careful when packing and moving fragile things and always arrange your possessions properly in the van so that they will be transported securely.