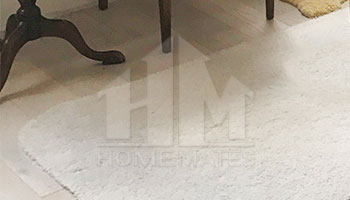 We are cleaners with significant experience in carpet care and lots of skills. Our company was established about a decade ago and since then we have specialised in carpet cleaning in Peckham, SE15. Our goal is to always create the best results and make clients delighted with the service. There are several important aspects of our carpet cleaning like sanitation, removal of debris, steam cleaning, drying and deodorising. Without them your carpet will not look at its best. We guarantee that our service is worth your money. You can book one any minute. A quick call will help arrange the details. Make sure you contact us.
Miro
is full of energy and ready to proof that even the newest co-workers could do the cleaning job as good as the most experienced in the field.
Rado
is the most experienced carpet technician. For 3 years he took care of more than 4500 stained and dirty carpets.
Stoyan
admits that the satisfaction of the Customer is the most important thing for him and that is what makes him develop himself.
Yavor
has more than 7 years experience as a professional technician and he became supervisor of the team performing the carpet cleaning.
Carpet Cleaning in Peckham from HomeMates
You can rely on the help of our professional carpet cleaners any time you have a problem with the disinfection of your upholstery possessions. If you have a pet or you often spill things on your carpets, then you will certainly need some assistance with the cleaning. Our friendly employees will be at your disposal any time you call them. They have their own special set of disinfecting products and substances which don't contain any chemicals, unlike the supplies offered in the shops. Thanks to our specialists, you will have constantly access to our carpet cleaning services in Peckham, SE15. They can be booked in our office in the district every day of the week.
E-mail us at info@homemates.co.uk or simply call us on 020 3745 4377 and our customer care team will gladly explain you even the smallest details about our cleaning services.
Steam Cleaners in Peckham
You can call in the office of our prestigious company and reserve a top carpet cleaning services any time you like. We have the best disinfecting procedures which will take care of the bad odours, the nasty stains, the dark spots and any other pollution which is making your carpets look worn out. Our low-cost services will erase the grime and will even make your upholstery possessions smell very nice. We don't ask for high prices and we don't require from our customers any equipment because we have our own. You only have to call us and book the carpet cleaning service you need in Peckham, SE15.
Professional Carpet Cleaners Peckham, SE15
You want to clean your carpet but you want it done right? Then you should use our carpet cleaning service in Peckham, SE15. If you want the best for your belongings, you'd better lean on us. Our company is reputable and worthwhile. The carpet cleaning services on offer are well-priced and you'll be able to afford them. Your carpets will be cleaned on site, saving you the hassle of relocating them to another place. The cleaning includes several stages during which we use various cleaning solutions to loosen and remove dirt. The end result is promising. Call us to book a service.