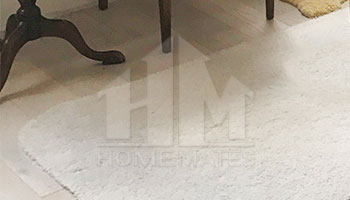 When it comes to carpet care HomeMates is your best cleaning provider in Sydenham, SE26. You can count on us even if your carpet is very dirty and has never been cleaned before. We promise to give our heart and soul to remove the debris, grime and germs from its fabric. We use special solutions and formulas to create the best cleaning process that is effective every time and with every carpet. A huge advantage of our company is that we visit clients straight in their homes and conduct the service there. People like us and they keep on hiring our teams. If interested, here is our contact number. Call us.
Miro
is full of energy and ready to proof that even the newest co-workers could do the cleaning job as good as the most experienced in the field.
Rado
is the most experienced carpet technician. For 3 years he took care of more than 4500 stained and dirty carpets.
Stoyan
admits that the satisfaction of the Customer is the most important thing for him and that is what makes him develop himself.
Yavor
has more than 7 years experience as a professional technician and he became supervisor of the team performing the carpet cleaning.
Carpet Cleaning in Sydenham from HomeMates
Not really impressed with the way your carpet looks? It probably needs a thorough cleaning. With our carpet cleaning company in Sydenham, SE26 you can get the most effective and professional cleaning for your items. We are very reputable, skilled and fairly-priced. We have served this area a long time and we know what clients want from us. We can assure you we can fulfil your requests and meet your criteria at all times. Trust us this one time and you will want to use us over and over again. Make sure you contact our assistants. We are open 7 days a week. Make an appointment today.
E-mail us at info@homemates.co.uk or simply call us on 020 3745 4377 and our customer care team will gladly explain you even the smallest details about our cleaning services.
Steam Cleaners in Sydenham
We encourage you to choose our perfectly done carpet cleaning, whenever you need extensive cleaning of all the carpets in your home in Sydenham, SE26. We collaborate with trained and experienced team of carpet technicians who are supplied with first class quality cleaning equipment of eco friendly detergents and excellent vacuum cleaners. Your lovely carpets will be deodorized and vacuum cleaned in a completely professional way, so that they will acquire fascinating look. Benefit from our affordable prices and second to none offers and book our outstanding carpet cleaning both during the week as well as at the weekends.
Professional Carpet Cleaners Sydenham, SE26
If you dream of perfectly done carpet cleaning that will remove all the stains from your lovely carpets, you can contact our experienced and reliable company that is currently situated in Sydenham, SE26. Our trained and experienced staff is ready to provide complete cleaning of all of your carpets and to remove the unpleasant odours by treating them with special deodorizers. We use modern vacuum cleaners and chemically free detergents, thanks to which we will make your carpets spotless and sparkling clean. Should you require any further details, you can contact our customer support centres that work during the whole week.