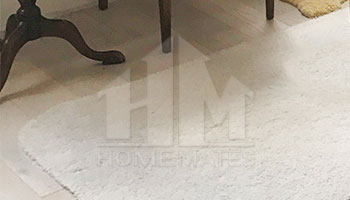 HomeMates employs some of the best carpet cleaning technicians in Turnham Green, W4. Choose our carpet steam cleaning service today and restore the look of your carpet.
Our company is a reliable and experienced provider of high-quality carpet cleaning services. We are situated in Turnham Green, W4 and have pleased several customers in the area.
Miro
is full of energy and ready to proof that even the newest co-workers could do the cleaning job as good as the most experienced in the field.
Rado
is the most experienced carpet technician. For 3 years he took care of more than 4500 stained and dirty carpets.
Stoyan
admits that the satisfaction of the Customer is the most important thing for him and that is what makes him develop himself.
Yavor
has more than 7 years experience as a professional technician and he became supervisor of the team performing the carpet cleaning.
Carpet Cleaning in Turnham Green from HomeMates
Professional technicians – trained and experienced, greatly equipped
Wonderful equipment and professional environmental friendly cleaning products
New effective and fast cleaning methods
Seven days a week availability
Wonderfully affordable prices
Flexibility
Friendly attitude
Fast and reliable service
For any information and bookings you can contact us. You will receive additional information and quotations.
Our team of attentive and skilful cleaners will inspect your carpet and determine the most appropriate way to clean it ideally. You are one phone call away from having your carpet cleaned better than ever.
E-mail us at info@homemates.co.uk or simply call us on 020 3745 4377 and our customer care team will gladly explain you even the smallest details about our cleaning services.
Here is a list of all the services we provide in Turnham Green
Is your carpet heavily stained or you simply want to freshen it up, so that bacteria and dust are gone? Then you need us. We are a professional cleaning company, which offers the best carpet cleaning options in the whole city. We cover the whole area of Turnham Green, W4 where we have been proving our professionalism and devotion for many years. All of our customers are happy with the results and the ideal cleanness we provide their carpets with. The cleaning products we use are free of chemicals and strong odours, which means they are absolutely safe for both your health and the planet.
Professional Carpet Cleaners Turnham Green, W4
Are you worried that the cleaning products you have might damage your expensive carpet? Then call us and order our professional carpet cleaning services. We can take care of your carpet and clean it in detail without the risk of damaging it.
Our cleaning agency is dealing with carpet and rug cleaning long enough to have the experience, the tools, the know how and the routine how to clean carpets and rugs professionally, fast, effective and always top quality!
We work in Turnham Green, London and our prices are competitive to other cleaning companies, but the quality we offer is better. We have the machines that will deep clean the carpets and the professional cleaning ingredients that will make your carpets fresh, cleaner, with brighter colours. We leave the carpets fresh, dry and with a good smell! Call us, do not wait!