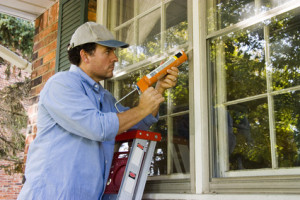 HomeMates provides wide variety of local handyman services in Turnham Green, W4. No matter what is the job, our skilled handymen can deal with any task in the house.
If you need some help with simple tasks such as installing a fixture, changing a faucet or repairing your deck, then give us a call and we'll send someone to help you. The services we offer are among the most affordable in Turnham Green, W4, but we assure you that despite their low price, you won't be disappointed with the final results.
Handyman Services in Turnham Green from HomeMates
Each one of our handymen has been properly trained to deal with a wide range of common home repairs, and you can rest assured that they'll come packed with all the tools & materials they need to take care of every minor home repair you may need done:
Furniture Assembly
Fit blinds and curtains
Lock Change
Mirror Hanging
Sliding Door Installation
Our employees are the best in the branch, and they have the experience and skills required to easily take care of any home repair job.
You can call us on 020 3745 4377 or email us at info@homemates.co.uk.
Here is a list of all the services we provide in Turnham Green
It is a difficult job to take care of all the minor annoyances in your home, and sometimes it is best to get some help with tedious tasks such as repairing tiles, changing windows, inspecting the electrical installation, installing fixtures, drywall repairs, etc.
Our company specializes in providing top quality handyman services in the Turnham Green, W4 area, but we are also ready to send our teams to other parts of London. Handyman services are a very convenient and affordable solution to hundreds of minor home maintenance & repair jobs.
Professional Handyman Turnham Green, W4
Not every homeowner has the experience, skills and tools required to deal with minor home maintenance and repair jobs such as replacing or installing fixtures, repairing decks, common carpentry jobs, drywall repairs, etc. If you can't do these jobs on your own, then you'll certainly benefit from the help of our expertly trained handyman.
Our company offers a wide range of handyman services not just in Turnham Green, W4, but in other parts of London too. We work according the highest standards, and always use top of the shelf tools & materials, so we assure you that our handyman will do their job in a safe and professional manner.
It is not uncommon for homeowners to be unable to carry out simple home maintenance & repair jobs such as replacing a faucet, fixture or a pipe. There are many jobs of this type that require at least some previous experience as a handyman, and many homeowners are left with no other choice, but to ask for the services of professionals.
If you are looking into paying for professional handyman services, then we should be the number one choice on your list, because our employees are undisputedly the most skilled and experienced in Turnham Green, W4. We work according the highest industry standards, and we always make sure that all of your requirements are met.