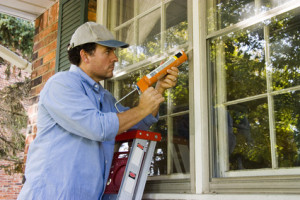 The handymen who work in HomeMates offer high-quality plumbing, electric and other installations, repairs, furniture fitting and many odd jobs. To have a well maintained home or business property, use the handyman services which you need, provided by this agency, located in Blackheath, SE3. They are done by qualified, skilled and experienced plumbers, electricians, technicians and decorating specialists. If you need replacing of your locks, doors, installation of windows, fitting of curtains or blinds or other smaller or larger tasks, contact our friendly representatives. They will schedule the handyman services which you need for a convenient time. Our company works every day of the week.
You can call us on 020 3745 4377 or email us at info@homemates.co.uk.
Handyman Services in Blackheath from HomeMates
Our handyman business has been run in Blackheath, SE3 for some time now. We are specialists in fix-up jobs who are looking forward to meet you. The tasks we do range from removing and replacing bathroom mirrors to fixing bath fans, installing lighting fixtures, repairing various items, etc. Whatever the cause for your headache is, we promise to work hard to fix it as soon as possible so that you can get back to your routine. We are determined to meet your expectations, which is why we will have to talk to you in advance in order to learn more about your issues. We urge you to try our handyman services soon.
Local Handyman in Blackheath
If you want to have your appliances repaired, installed or replaced by professional technicians, use our services. At HomeMates you will receive the handyman services which you need at very competitive price. We offer all kinds of plumbing and electrical installations and repairs, fitting of built-in furniture, repair of non-functioning bath fan, mounting of appliances. The decorating specialists in the company can change the design and décor in your property, doing the innovations which you want. They can provide excellent plastering, wallpapering, grouting, tiling, painting of rooms and buildings. Use our top-notch handyman services, provided in Blackheath, SE3 seven days in the week.
Odd Jobs Blackheath, SE3
Here at HomeMates every customer will be able to find the handyman service they are looking for. We are true experts at handyman jobs, with all the required knowledge and expertise. We are able to fix all sorts of problems that often arise in the household, from furniture assembly to items repair. We are focused on delivering our services in one particular area – that of Blackheath, SE3 – and we will be glad to visit you any day of week to give you a helping hand. We put our clients and their needs first. It is best to give us a call and get more details. We are waiting for you.