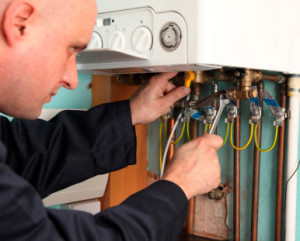 HomeMates' services provide boiler installs in your property, done by very qualified engineers and plumbing technicians. There are a lot of activities, connected with a new boiler installations.
Activities included:
Initial booking of an appointment with our technicians
Determining your requirements and specific needs you have for a boiler and arranging a time to do the installation
Measure the place you want to install the boiler in and check if the boiler will fit in it
Safely connecting the boiler with the pipes, which lead to every sink and shower in your home
We will inspect if everything is in accordance with gas safety reports
You will be supplied with all necessary energy performance certificates
Your boiler will pass-check for safety installation
Initial verification of the proper functioning of the boiler after being installed
If you would like to arrange a viewing, get a quote or book emergency plumber give us a call on 020 3745 4377 or e-mail us at info@homemates.co.uk.
Reputed Engeneers
Our engineers will install the necessary boiler in your home. There are a variety of them to choose from. Some of them are fire-tube boiler, water-tube boiler, flash boiler, fire-tube boiler with water-tube firebox, sectional boiler, superheated steam boilers and others. Your boiler will be installed properly.
To ensure there aren't any gas leaks or water dripping from it, you have to check your boiler every year, using the professional help of boiler engineers and technicians. It may be required to use boiler repairs as well. Proper boiler installation and regular professional maintenance ensure save and proper functioning of your boiler and your central heating. Our engineers can install every boiler according to the manufacturer's recommendations and comply with the measures for safety. In case of unpredicted defects we can provide emergency plumbing as well.
After installation your boiler will be tested if it is functioning well and if there is a problem our technicians will do the needed to solve it. Payment is done after the boiler installation finishes successfully and the product is tested. Improper installation may result in safety issues and problematic functioning.