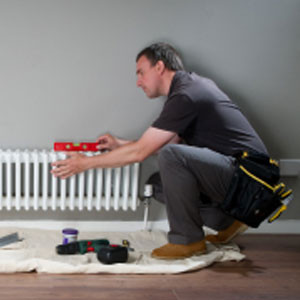 If you plan to make a new installation of central heating inside your home or want to make some corrections or improvements you can use the services which HomeMates provides. They can complete all the work in installing boilers, radiators, pipes whether on water or gas to mending broken or cracked appliances and parts in the central heating system. A central heating uses hot water or gas to warm the entire room or house through pipes connecting the heat sources with the radiators. The heat sources can be gas,oil, biomass or solar system.
If you would like to arrange a viewing, get a quote or book emergency plumber give us a call on 020 3745 4377 or e-mail us at info@homemates.co.uk.
There are many innovations you can make in your central heating system. Our services include installation, mending and selling of components like:
fireplaces, gas and electric fires
power flush
thermostat
installing heating controls
assembly and repair of different radiators
setting of magnetic system filters near a pipe adjacent to the boiler
thermostatic radiator valves
solar thermal
boilers
The fireplaces heat the water inside the pipes and distribute it to the radiators. The pipes can be connected with the boilers, to ensure both warmth in the rooms and hot water for washing purposes. Our technicians can install a power flush, which removes mud and muck created by rust inside your boiler. This ensures the proper warming of the radiators and keeps the electricity bills lower. The lack of proper maintenance may lead to sudden leaks which require emergency plumber.
Setting of magnetic system filters near your boiler, stop any dirt which can prevent the proper functioning of your boiler. This may be obtained if you book our boiler repairs or boiler installs service. If you prefer we can set a thermostat, which can control the temperature in the rooms previously specified by you, switching on and off when needed. If you order installation of heat controls, you will be able to manage the temperature in your home through phone or PC, in whichever rooms you choose.
Thermostatic radiator valves control the quantity of water flowing through the pipes to the radiators. If you mount solar thermal on your roof, it will supply you with 60% of the hot water in your home.