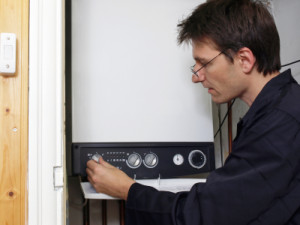 To do a properly done boiler repair our engineers will first visually check and open the boiler, before starting to work on it. They will do a number of inspections and tests to determine the exact reason for the problem and to localize the malfunction right. Hare are some of the things our technicians will do to perform a qualitative boiler repair:
open the boiler to see its components: main burner, heat exchanger, main injector, seals, fan and others
check all joints on pipework and water
examine if the burner is functioning properly
clean the inside surface of the cover
mend broken parts and repair the too damaged with new ones
thoroughly clean all the parts inside the boiler if needed
replace the broken or damaged components with new ones, suitable for your boiler system
put the protective cover back and screw tightening it enough to close
If you would like to arrange a viewing, get a quote or book emergency plumber give us a call on 020 3745 4377 or e-mail us at info@homemates.co.uk.
All boilers differ and depending on the type of each one, the maintenance and repairs are different. After checking the most important components, the technicians will examine the rest of the parts for defects or broken areas. To complete every boiler repair service, our engineers need at least half an hour work. If they find any problem to your boiler, they will inform you about the approximate amount of the prices your boiler repairs cost. If you are not satisfied with the boiler repair options you may prefer to buy and install a new boiler.
In the end of the repair process you will receive a service report, which includes everything the engineer had done to the boiler, its components and the central heating. It includes the prices of the services and the exchanged parts. Before signing it, you should check if everything is correct and tick each performed task. If the boiler is not properly repaired it can cause leaks in the bathroom or become ineffective to heat water and even stop working. It may also damage the room it is in together with the surrounding rooms and cause the need of emergency plumber.