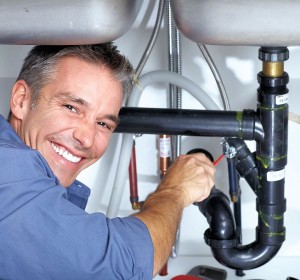 HomeMates provides a full range of plumbing services in Stockwell, SW9. Our professional plumbers will solve any plumbing issue in a matter of minutes.
If you need plumbing services in or around Stockwell, our company will give you a helping hand. Coming with extensive experience in this business, we are prepared to deal with any plumbing issue on time, whether planned to urgent. Our office is headquartered in Stockwell, SW9 and provides services for hundreds of people.
Don't worry if your sink gets clogged or your toilet is leaky – we can repair or replace any faulty drains and pipes in no time, bringing your plumbing system back in order. We are experts at identifying plumbing problems and you can be sure that no matter what your case is, we've seen it before. Don't let non-professionals deal with your plumbing, call the experts at our company.
If you would like to arrange a viewing, get a quote or book a plumber call us at 020 3745 4377 or e-mail us at info@homemates.co.uk.
Plumbing Services Stockwell from HomeMates
Plumbing problems we can handle for you:
Pipe leakage
Choked pipes
Clogged sinks and toilets
Dirty drains
Here is a list of all the services we provide in Stockwell
Our company is well established and respected. If there is a problem with your pipes or toilet, our plumbers will deal with it. They are qualified and insured, plus they have lots of experience in this trade. No matter how many times you ask for our help, you'll always get high-quality results.
Professional Plumbers in Stockwell, SW9
There are several steps we will make upon arriving at your house. The first thing is to diagnose your pipes and drains in order to see what the problem is. We'll use the latest equipment to inspect your plumbing system and no matter if the problem is small or big, we will handle it with care.
We will give you more details about it and provide a solution that best fits your situation and budget. Next, our plumbers in Stockwell, SW9 will get the job done. Whether your sinks is clogged, your pipes are faulty or your faucets don't work properly, we will provide the best solution, saving you money, stress and further damage, so you can get on with your responsibilities.
Some jobs are very easy to handle on your own if you have some basic knowledge about plumbing. But for more complicated tasks you'll want to call in an expert and our company is the best option in Stockwell, SW9 so far. We use one of a kind technology to handle common and not so common plumbing problems. We have been in business for almost a decade and we have fixed it all. Don't worry about your plumbing, we will take care of it.