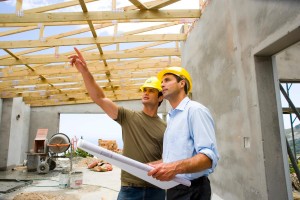 Extend your house in Mayfair, W1 with the help of HomeMates! We provide professional house extensions in order to increase the living space of your home.
Our planner and consultants will help you decide what extension to make in your home, after they see it. They will discuss your ideas with you and offer you creative and practical ways how to realize them.
Our creative home extension services in Mayfair includes everything: from planning, making drawings and illustrating your project with computer graphics to executing it. You will be free to supervise how is your home extension proceeding on every stage of the work.
Contact HomeMates on 020 3745 4377 or at info@homemates.co.uk.
Building Services Prices
The prices can vary greatly depending on the size of the property and materials used. We strongly recommend to fill in the form or call us for a free quote.
Home Extensions in Mayfair from HomeMates
The creative home extension, which you can expect form our company can offer you:
Preliminarily discussing your ideas and planning how to put them in practice
Making drawings, 2D and 3D images with computer graphics of your project
Single storey home extension
Double storey home extension
Implementing different home extensions by customers' request
Affordable prices
Services, available seven days a week
Here is a list of all the services we provide in Mayfair
If you want to increase the size of your home and have additional living room, kitchen or other kind of room, use our home extension services. Our planning and building staff will help you decide what type of extension is appropriate for your home. They will listen carefully to your requirements and according to the house you have, they will propose you the most proper home extension for it.
Find Our House Extension Service Also Here:
You will see in 2D or 3D graphics the way your home will look after the extension and if it matches your needs, the home extension will be implemented. We are flexible when working with customers. We will do every aspect of your home extension, exactly according to your requirements. Use our professional services to receive the home extension you need. They are on your disposal in Mayfair, W1 every day.
Home Extensions Mayfair, W1
If you want to increase the size of your home, at the same time adding more value to it, use the professional home extension services, which our company provides. You will have the home you have planned, extended to the size you want it, so that you and your family won't have to move to another house. Everything from planning, illustrating the design of your project and implementing it will be done by our planners, builders and architects.
We offer reasonably priced home extension services in Mayfair, W1. Whether you need a single storey or double storey extension, we will plan, illustrate your project with 3D images and after you approve it, our builders will start implementing it.