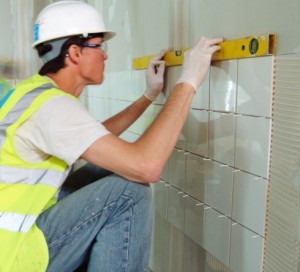 HomeMates provides professional tiling services in Mayfair, W1. Our tilers are specialised in floor and wall tiling for your domestic or commercial property.
There are a wide variety of tiles, which you can have applied on your indoor and outdoor walls and floors: ceramic, mosaic, natural stone, glass, porcelain and others. Whatever your preferences are, our tiling specialists will do your tiling exactly the way you want it done and the results will be stunning.
Our tiling services are provided in Mayfair, W1 every day of the week on inexpensive price. Use them to make your wet indoor and outdoor area covered with tiles and you will enjoy it for a long time.
Arrange professional viewing by sending us an e-mail at info@homemates.co.uk or by calling us on 020 3745 4377.
Decorating Services Prices
| Painting, Decorating and Wallpapering | Painting, Decorating and Wallpapering | Tiling and Plastering Services | Tiling and Plastering Services |
| --- | --- | --- | --- |
| | | | |
| Free Quote | Free Quote | Free Quote | Free Quote |
Tiling Services in Mayfair from HomeMates
The tiling service, which our company provides in Mayfair, includes:
Removing of decorative materials and already existing tiles
Preparing the surface for tiling
Applying the chosen tiles in your indoor or outdoor area: kitchen, bathroom, hallway, balcony, paths, swimming pool, etc.
Cleaning of the place after the tiles are applied
Professional consultation about the type of tiles appropriate for your place
Here is a list of all the services we provide in Mayfair
Our tiling services provide professional applying of tiles in your indoor or outdoor area in your home and commercial property. Your kitchen, bathroom, swimming pool, hallway, balconies, steps, front paths can be tiled by our tilers if you order our services.
Before applying the tiles, our technicians will prepare the surface for tiling. All existing tiles or some other materials will be removed from the place. The surface will be levelled, made even and smooth. If necessary plywood sub-floors will be installed. Some additional materials may be laid on the surface. A silicone application will be laid on the surface, which is to be covered with tiles.
Find Our Tiling Services Also Here:
After preparing the place for tiling, our staff will glue the tiles on the walls and floors. You can have your existing tiles repaired by our tiling specialists. Whether you need some small area covered with tiles or a larger one, you can count on our tilers in Mayfair to provide you successful and qualitative services.
Professional Tilers in Mayfair, W1
You can choose different tiling designs: random, mosaic, diamond or other. Our tilers will grout, seal the joints, apply latex where necessary, waterproof the area, re-grout some areas. They have the expertise, skills and experience to provide successful tiling.
After they estimate the expenses and materials needed, you will be informed in advance how much your tiling will cost. This way you will know what to expect and approximately how much you will have to pay it. Use our tiling services, provided in Mayfair and you won't regret.