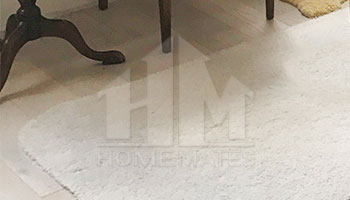 HomeMates employs some of the best carpet cleaning technicians in Mayfair, W1. Choose our carpet steam cleaning service today and restore the look of your carpet.
We provide carpet and rug cleaning for your home and office. Our professional technicians are trained and with rich experience in professional carpet cleaning activities.
In order to ensure only shiny and clean results we use modern equipment and professional cleaning products that leave fresh carpets and no dust. We are working every day of the week and at affordable prices.
Miro
is full of energy and ready to proof that even the newest co-workers could do the cleaning job as good as the most experienced in the field.
Rado
is the most experienced carpet technician. For 3 years he took care of more than 4500 stained and dirty carpets.
Stoyan
admits that the satisfaction of the Customer is the most important thing for him and that is what makes him develop himself.
Yavor
has more than 7 years experience as a professional technician and he became supervisor of the team performing the carpet cleaning.
Professional Carpet Cleaning in Mayfair from HomeMates
Using new techniques in the carpet cleaning makes us more successful and our carpet cleaning competitive in Mayfair, W1, London. With wonderful prices, fast and effective service and results that always amaze you; our company offers you the clean carpets and rugs that make your place more hygienic environment.
We are better than our competitors, because:
We use modern equipment
We rely on professional cleaning ingredients and materials
We have a team of professional technicians with rich experience, ready to face different situations
We work every day of the week
We offer great prices
Call us and book clean carpets today.
E-mail us at info@homemates.co.uk or simply call us on 020 3745 4377 and our customer care team will gladly explain you even the smallest details about our cleaning services.
The appearance of the carpets is essential for the whole atmosphere in your property and that is why you should regularly clean them. If your working time or other pleasant activities do not fit with these cleaning duties we will be happy to make everything possible to change the look of your lovely carpets.
We promise to treat gently your carpets and not to damage their surface in any way. For that purpose we have given our trust to a team of competent carpet technicians that are trained to deal with all sorts of carpet problems. Even the most severe stains won't scare them in any way. Just on the contrary, this will encourage them to show their best qualities and to prove to you that you have made the right choice.
Here is a list of all the services we provide in Mayfair
The cleaning products that are used are environmentally friendly and are efficient enough as they are made according to all regulations and standards. For the thorough and full extraction of dirt and all kinds of debris that cover the surface of the carpet we rely on hot water extraction, as one of the popular ways for cleaning in Mayfair. Only by this way you can be completely sure that you will receive adequate cleaning.
Carpet Cleaning Mayfair, W1
You can contact us seven days per week, literally whenever you need our services. Our company is serious and our everyday efforts are more than visible for the customers. To make you feel really comfortable we have established moderate prices that are affordable for each person. Do not think that carpet cleaning is a pleasure that you cannot have.
Our company in Mayfair, W1 is awaiting for your phone call right now. We are determined to implement all of your requirements and needs as fast as possible. For any other questions or concerns that you have regarding the carpet cleaning you can turn to our customer support centres that are also available seven days per week. We advise you not to change your mind but to facilitate your daily routine.