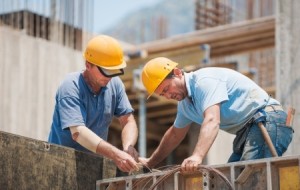 HomeMates provides local building services in Camden Town NW1. Our experienced builders will help you with any construction project. Call us for a free quote!
Whenever you need building services to make home improvements in Camden Town NW1, you can count on our agency. We are a 100% tried and trusted company with extensive experience in building.
We offer a vast array of options for homeowners who want to enhance the look of their homes or just add value to them so that they get a better sale price. Oftentimes they simply need a fix or two and we are always at their disposal to make this happen. If you are planning to build construction around your home, we encourage you to use our services.
Building Services in Camden Town From HomeMates
We can help you by:
Adding extra space in your home: extending part of the house
Adding extra space in your home: converting your loft
Making structural changes on the premises or a single room
Replacing a floor
Contact HomeMates on 020 3745 4377 or at info@homemates.co.uk.
Building Services Prices
The prices can vary greatly depending on the size of the property and materials used. We strongly recommend to fill in the form or call us for a free quote.
Here is a list of all the services we provide in Camden Town
Our building services are trusted. We have professionally-screened builders who have vast experience in this sector. They have made a great deal of properties in Camden Town NW1 better looking. Many people turn to us because they want to increase their home's value. No matter your goals, we can help you. And we promise not to disappoint you.
We offer a wide range of building services and can help you improve individual rooms or your entire property by either making structural changes or by adding extra space. We can also build a new room, conservatory, you name it.
Professional Building Services Camden Town NW1
During the process we will also obtain permission for your building project if necessary. Our architects and builders know very well which home upgrades require permission and they will take care of everything for you. There is no need to stress out, we've got everything under control. We offer seamless building services that correspond to your needs and requirements.
Let us tell you in brief how we get the job done. First we discuss your goals, determine a budget and develop a plan. Our architects tell what is achievable and submit the plans for approval. After the required permission is obtained (if necessary), we are ready to begin the project. We involve as many builders as necessary to finish the project in time. When we are done, we provide any additional adjustments.
We are based in Camden Town NW1. Get more details about our service by speaking to one of our office staff representatives. They are very polite and they will tell you everything you need to know and anything you ask them. Get in touch with us now.