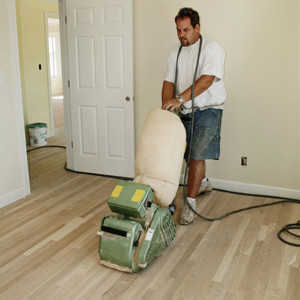 If you want to restore the good appearance of your hardwood, cork or parquet floor, HomeMates can provide the floor sanding which you need. The sanding technicians in our company use modern and efficient machines and good quality sandpaper to cover the inaccessible areas of your flooring. The floor sanding process involves preparation of the area, sanding and covering with oils or polyurethane sealants. The obstinate stains, dark areas, scratches and other imperfections, which show signs of wearing out, will be removed from your wood floor. Rely on our floor sanding services provided in and close to Camden Town, NW1 to make your wood floor attractive again.
You can get all the information you need by sending e-mail at info@homemates.co.uk or by giving us a call on 020 3745 4377.
Floor Sanding Services in Camden Town from HomeMates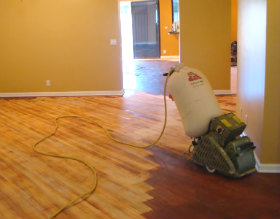 If you need professional treatment of your wooden floors but you still hesitate about your choice, we are welcoming you to take a look at the outstanding offers for floor sanding that are provided by our experienced company, located in Camden Town, NW1. Regardless of the day, you can contact us to discuss the all the aspects of the working process with our comprehensive staff. We will effectively remove the top layer of the wooden floors, removing all the scratches that bother you. For the purpose we use the latest equipment of sanding machines and edgers and our employees are capable of using the latest technologies to restore the perfect look of your wooden floor.
Dustless Floor Sanding in Camden Town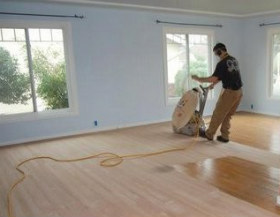 We offer you the chance to live in a home with better looking hardwood floors. Thanks to the superior sanding procedures of our agency named HomeMates, your wood floors will become flawless once again. All that you have to do is to contact our nice representatives and ask to book a floor sanding service for your property in Camden Town, NW1 or in some other place. Our procedures are available for the entire city of London and also for the surrounding areas. Every residents who wants to freshen up the surface of the hardwood floors in his/her home can give us a ring.
Wood Floor Sanding Camden Town, NW1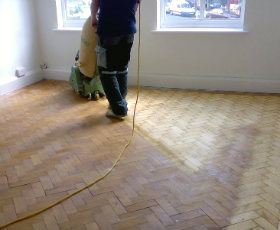 Wooden floors need proper and regular floor sanding and varnishing so that they will be used longer and maintained in a perfect condition. We offer qualitative floor sanding done by qualified and experienced technicians using the latest sanders and edgers. After preparing the floor for sanding, our staff will remove the old sealant and the flaws which are left on it. When the floor becomes perfectly smooth and levelled, they will apply sealant on it. Our floor sanding services are available within Camden Town, NW1 from Monday to Sunday. Book them by phone, e-mail or by filling and sending our online enquiry form.