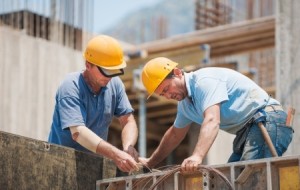 HomeMates provides local building services in Gunnersbury, W4. Our experienced builders will help you with any construction project. Call us for a free quote!
The extension and renovation of your home will be easier than you expect but only if you contact the professional builders from our number one agency in Gunnersbury, W4. In this district the skills of our employees have been well-known for years.
Local Building Services in Gunnersbury From HomeMates
We can improve your real estate property in many ways and you pick the one you want from the list below:
Converting attics into inhabitable rooms;
Extending kitchens, bathrooms and other rooms;
Converting basements into nice rooms;
Building conservatories;
Constructing gazebos and many others
All of our former clients can confirm that when it comes to construction of various domestic renovations and extensions, there are no better specialists than ours. We will plan and organise the entire process right after we inspect your place. We will also make sure that the area is properly prepared for the upcoming renovation project and you won't have to deal with any of this.
Contact HomeMates on 020 3745 4377 or at info@homemates.co.uk.
Building Services Prices
The prices can vary greatly depending on the size of the property and materials used. We strongly recommend to fill in the form or call us for a free quote.
Here is a list of all the services we provide in Gunnersbury
The projects which we can carry out can usually go through different stages but we will tell you more about our work process and methods when you get in touch with our representatives who work in our customer support centres. Whatever building service you need, our professional company will be able to offer it to you for a low price too. Our experts will provide to you the home changes and improvement which you need in the area of Gunnersbury, W4.
Our builders are competent and very fast in their work. Their main goal is to save you the work and to give to your real estate property a new and better look. Every person who lives in Gunnersbury, W4 or close to this area is welcome to call our official representatives in our office and to book the building services which needs right now.
Professional Building Services Gunnersbury, W4
The effectiveness of each of them is guaranteed, you can be sure of that. If you are having second thoughts, we will be happy to prove to you in person that we are the best specialists you need.
Our builders can even deal with the choosing and purchasing of all materials which will be needed for the completion of the project you want. This is a process which will take some time for sure but for our specialists that won't be a problem. They also know which materials are of the best quality and which will be most appropriate for the projects.