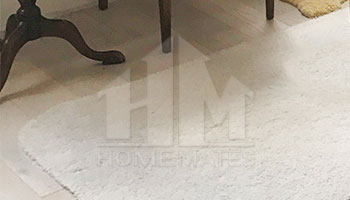 HomeMates employs some of the best carpet cleaning technicians in Gunnersbury, W4. Choose our carpet steam cleaning service today and restore the look of your carpet.
We are a professional carpet cleaning company, which has been functioning for many years. We are situated in Gunnersbury and have many customers who rely on us.
We have always managed to please every client of ours and this is how we have become the reliable and respected company we are today. Contact us any time as we operate seven days a week.
Miro
is full of energy and ready to proof that even the newest co-workers could do the cleaning job as good as the most experienced in the field.
Rado
is the most experienced carpet technician. For 3 years he took care of more than 4500 stained and dirty carpets.
Stoyan
admits that the satisfaction of the Customer is the most important thing for him and that is what makes him develop himself.
Yavor
has more than 7 years experience as a professional technician and he became supervisor of the team performing the carpet cleaning.
Carpet Cleaning in Gunnersbury from HomeMates
High professionalism
Modern cleaning techniques
Special equipment and cleaning ingredients
Competitive prices
Availability every day of the week
E-mail us at info@homemates.co.uk or simply call us on 020 3745 4377 and our customer care team will gladly explain you even the smallest details about our cleaning services.
Here is a list of all the services we provide in Gunnersbury
These are the characteristics of our offer but what you will be charmed of is beyond words and advertisements – we work with passion because we love cleaning. We work with love and this is why we are so good – no stains, no bad odours and no dust after our services – we leave carpets and rugs fresh as new!
Are you worried that you might damage your carpet if you tried to clean it yourself? We are here to help you out and do it for you. We are an experienced cleaning company, which is specialised in carpet cleaning. We are located in Gunnersbury, W4, where we have been pleasing our customers for several years and providing them with hygienic carpets. Our company is known for its professionalism and devotion. We work with a team of skilful carpet cleaners, who have an eye for detail and can remove any kind of stain from your carpet without damaging it. Call us.
Professional Carpet Cleaners Gunnersbury, W4
Dust mites get stuck the fibres of carpets, where they develop and become an issue because of the health risks they hide. Allow us to cope with this problem and provide you with a perfectly clean and hygienic carpet.
Unfortunately vacuuming once in a while is not enough to keep the carpets and rugs clean and germ free. The ideal way is washing, but easy – you will need professional cleaning products in order not to harm the colours and the texture of the carpets and rugs and finally this all makes it too hard, too expensive and too much time taking.
Call our professional cleaning company and you can enjoy clean carpets and rugs, green fast cleaning at affordable prices and always at time of your best convenience. We are available for all citizens in Gunnersbury, London and we are waiting for your call!