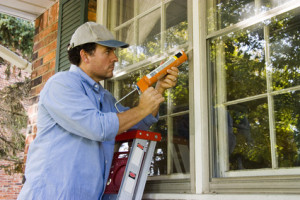 HomeMates provides wide variety of local handyman services in Gunnersbury, W4. No matter what is the job, our skilled handymen can deal with any task in the house.
Our reliable services are well-known in the entire area of Gunnersbury, W4, London. All you have to do is to get the phone and give us a call. We work 24/7 and this is why you should rest assured that we will not let things down.
Handyman Services in Gunnersbury from HomeMates
We can be right there with you just after a phone call, fulfilling all your duties and leaving the house in complete order:
Fit blinds and curtains
Furniture Assembly
Table Assembly
Desk Assembly
Crib Assembly
Bath Tap Installation
What is even better – we give 24 hour guarantee meaning you will be able to inspect the final results of our handyman services and let us know if there is something that has not been performed in the best way possible. We work even on holidays, so don't hesitate to give us a call.
You can call us on 020 3745 4377 or email us at info@homemates.co.uk.
Here is a list of all the services we provide in Gunnersbury
We cover the area Gunnersbury, W4 and other London districts nearby and we are capable of doing anything for the sake of your home's comfort and your peace of mind.
People think that handyman services are easy things to be done, but once they try it on their own they realize that it would be better to hire a professional agency that can do the work instead of you. If you agree with this statement, then you should give us a call – we are located in Gunnersbury, W4, London, so if you reside in the same place – just reach us – our office operatives will willingly help you and give you information regarding everything you want.
Professional Handyman Gunnersbury, W4
You will be able to choose among our great packages of handyman services, so you will not have a problem with that. If you have got a long "to do" list for your home and you don't think you could manage it all, why bother with those details when you have our team? Our area of expertise is called handyman services and you can use them at any time needed.
You shouldn't try and manage all the tasks your household faces you with on a daily basis on your own when you already have our handyman services in Gunnersbury, W4 and all the rest close London areas. Our assistance is quite convenient and valuable as we bet everyone wishes to spend their free hours doing something rather different than screw driving, bulb changing, tap repairing, etc. You know how many things await you when you come home from work but you are not always in the mood of dealing with them. So turn to our team and get the needed help.