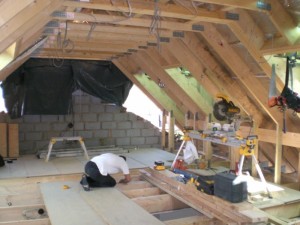 Professional loft conversion services in Kingsbury, NW9 provided by HomeMates. Increase the living area of your house with our loft conversion service. Call now!
Have you considered hiring certified specialists for the conversion of your loft? Our company happens to have a great team which consists only of qualified and very competent specialists in the loft conversion. You can hire anyone of them you like for the projects which you have for your real estate property.
Our employees will respond immediately to your request and will begin with the preparations for the execution of the loft conversion. If you check, you will see that our procedures have competitive prices of which you simply have to take advantage.
Contact HomeMates at 020 3745 4377 or at info@homemates.co.uk.
Building Services Prices
The prices can vary greatly depending on the size of the property and materials used. We strongly recommend to fill in the form or call us for a free quote.
Loft Conversion in Kingsbury from HomeMates
Our employees are:
Great specialists who can provide you with excellent loft conversion procedures;
Experts who will show you that you can easily expand your home;
Reliable workers who will walk you through every step of the loft conversion process;
Very friendly and competent in different areas, so you can consult with them any time
Here is a list of all the services we provide in Kingsbury
The conversion of your loft will become an easier task when you have our specialists at your disposal. They will save you from any further complications and mistakes by taking care of every step of the project. You can share with them the ideas and requirements that you have and they will consider them later when they begin to work. Leaving the loft conversion project in the hands of our professionals will be the best thing you can do for yourself and for your real estate property.
Loft Conversion Services in Kingsbury NW9
Before the execution of the loft conversion in your real estate property out specialists will come and look around, so that they can make the following plans faster. You can determine yourself the time and date for the inspection but the sooner, the better. This way our builders will be able to begin faster with the performance of the project you want. You can also come to Kingsbury NW9, where our teams can be found as well.
We try to facilitate our clients as much as possible and because of that we also have call centres where anyone from Kingsbury NW9 or another district of London can contact us. You can call, if you want to book a loft conversion service or simply if you want to ask something about the procedure. In any case, our experts will answer you immediately.