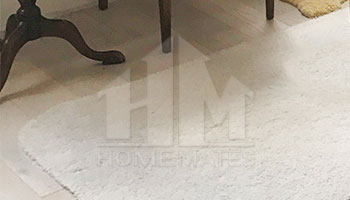 The carpet cleaning services of our successful company will make your life easier. They have been created by our top experts for the residents of Kingsbury, NW9 a couple of years ago and improved by our competent employees. Now we are the agency with the most effective carpet disinfecting services which can take care of the good looks of your possessions. You can pick a procedure that will be suitable for the state of pollution and the fabric of your carpets. We offer different options, including bonnet disinfection, dry cleaning, steam cleaning and various others. Choose a procedure for you and call us today.
Miro
is full of energy and ready to proof that even the newest co-workers could do the cleaning job as good as the most experienced in the field.
Rado
is the most experienced carpet technician. For 3 years he took care of more than 4500 stained and dirty carpets.
Stoyan
admits that the satisfaction of the Customer is the most important thing for him and that is what makes him develop himself.
Yavor
has more than 7 years experience as a professional technician and he became supervisor of the team performing the carpet cleaning.
Carpet Cleaning in Kingsbury from HomeMates
If you want your carpet to be maintained clean and rid of stains, without losing its bright colours, you can rely on HomeMates to offer you the flawless carpet cleaning you need. Use our services for regular vacuum cleaning, thorough steam or dry cleaning or hot water extraction. Our specialists in cleaning carpets will sanitize your carpet in the most effective way. You will use your carpet longer and it will be in a better condition, if you rely on our company to take care of it. Use our services to have the carpet cleaning you need in Kingsbury, NW9 any time in the week.
E-mail us at info@homemates.co.uk or simply call us on 020 3745 4377 and our customer care team will gladly explain you even the smallest details about our cleaning services.
Steam Cleaners in Kingsbury
Need carpet cleaning in Kingsbury, NW9? Use our services. There is quite a lot of experience in our cleaning agency. The process of carpet cleaning is complex. It involves different cleaning techniques, supplies and steps. One step is preconditioning. This is important to loosen the dirt and remove any surface stains. The other steps include deep vacuuming, steam cleaning, drying and sanitation. Everything is done with great precision to make sure that the final result is astonishing. Your carpets will look and feel much better once we take care of them. We suggest you leave maintaining your fluffy items to us. Give us a chance.
Professional Carpet Cleaners Kingsbury, NW9
The carpets detain more grime and microbes than any other objects in your home. Because of that, they need to be deeply cleaned from time to time with appropriate equipment. Our company is performing a variety of excellent treatments which will secure the thorough disinfection of your upholstery possessions and the freshening of their fabric. Our list with effective procedures includes bonnet cleaning, hot water extraction cleaning, dry cleaning and more. Thanks to our team, you can book first-class carpet cleaning services in Kingsbury, NW9 during any part of the day. You can either visit our headquarters or call us there.