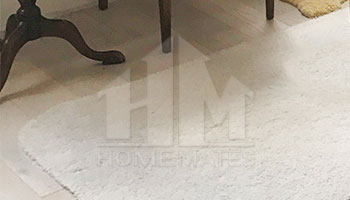 Not all carpet cleaning services offered in Willesden, NW10 are effective but we can guarantee that ours are. They can easily cope with any kind of problem and erase old, as well as new pollution. The stains are without a doubt the biggest nightmare when it comes to carpet cleaning but our experts can offer you a solution. They have strong detergents and other products which will destroy the stains and will erase the grime perfectly. You will be enjoying carpets without stains, bad smells or unpleasant spots. Just call us and our staff will take care of everything right away.
Miro
is full of energy and ready to proof that even the newest co-workers could do the cleaning job as good as the most experienced in the field.
Rado
is the most experienced carpet technician. For 3 years he took care of more than 4500 stained and dirty carpets.
Stoyan
admits that the satisfaction of the Customer is the most important thing for him and that is what makes him develop himself.
Yavor
has more than 7 years experience as a professional technician and he became supervisor of the team performing the carpet cleaning.
Carpet Cleaning in Willesden from HomeMates
Your carpets can be maintained in a flawless condition by the cleaning technicians, working in our company. They provide professional dry and steam cleaning for carpets of various kinds. You can use our services for refreshing your carpet on a regular basis or have it cleaned one off. After the technicians inspect your carpet and test it, if it is necessary, they will apply the necessary cleaning procedures. Your carpet will be vacuum cleaned, all stains on it will be pre-treated. Then it will be steam cleaned or dry powder will be sprayed on it. Our company provides excellent carpet cleaning services in Willesden, NW10 from Monday to Sunday.
E-mail us at info@homemates.co.uk or simply call us on 020 3745 4377 and our customer care team will gladly explain you even the smallest details about our cleaning services.
Steam Cleaners in Willesden
Call our professional carpet cleaners when you want to give to your upholstery possessions a deeper and better cleaning. They will take care of the complete removal of the grime and the unpleasant pollution which is making your possessions look older and more worn out. Our agency doesn't use supplies which contain a lot of chemicals or other dangerous substances. We treat the carpets of all of our clients only with eco-friendly products which are safe and which clean better the fabric of the objects. We can tell you more about our disinfecting methods when you contact us for a carpet cleaning service in Willesden, NW10.
Professional Carpet Cleaners Willesden, NW10
The carpet cleaning is definitely one of the most annoying tasks. If you are sick of the stains which never disappear no matter what you do and the unpleasant smells, you can try one of our professional carpet cleaning services. They are easy to book and also affordable, so there is no reason why you shouldn't try our procedures. They will make everything easier for you by eliminating the dust, the stains and the grime and making the fabric of your upholstery possessions better. You will be free from the responsibility of disinfecting your carpets any time soon because our procedures have a long-lasting effect. Call and reserve our inexpensive carpet cleaning procedures in Willesden, NW10.