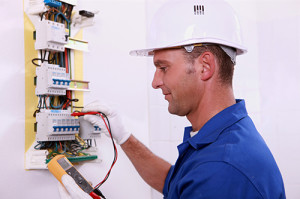 To ensure the safely and properly functioning of your home and office lighting, heating, security and electrical systems, use the electrical services, provided by HomeMates. They are done very professionally and guarantee the long lifespan and better condition of every electrical appliances. The electricians can inspect the wiring in your property and replace it if it is necessary. They can test all electrical systems in your building and make the corrections which they need. Use the reliable and inexpensive electrical services which we provide in Harrow, HA1 and we can guarantee you excellent results of them. Our company works every day form Monday to Sunday.
Call us on 020 3745 4377 or send us an e-mail at info@homemates.co.uk to get a free quotation.
Electrical Services Prices
Electricians in Harrow from HomeMates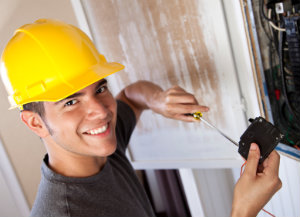 Everyone knows that a problem with the electrical installation can lead to serious damages and expenses. For example your pricey oven or TV can be damaged and a blown fuse can cause many inconveniences although it can be easily fixed. You got lucky because we are a company that takes the requests of the customers seriously and we will immediately come and repair your electrical installation so you can enjoy the rest of your day. You can find us in Harrow, HA1 as well as in all the other Greater London areas. Call an operator for more information.
More Services in Harrow from HomeMates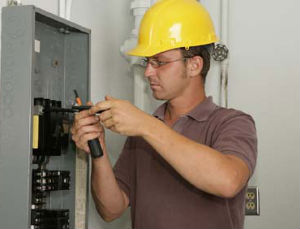 Even the most secure electrical installations can malfunction every now and then. In order to keep them in perfect condition and to prevent such troubles you need to have a reliable contractor that you can rely on when it comes to inspecting and maintaining electrical installations. We believe that our company is the best choice in Harrow, HA1, because we have the skills, experience and tools needed to properly inspect every electrical installation and get rid of problems that may lead to malfunction. Our electrical installations maintenance and inspection service is very affordable, so give us a call if you are looking forward to working with certified and reliable electricians who'll never disappoint you.
Local Electricians Harrow, HA1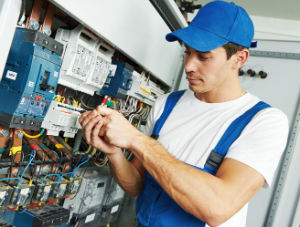 Don't let a small electrical fault became a big trouble. Electrical issues aren't something you can neglect, you must take measures right away when you notice something wrong. Now you can be absolutely sure that you will get the best prices. Our company guarantees you economical prices and excellent service seven days a week. Our qualified electricians will be on your driveway as soon as possible after booking, fully equipped and ready to do the job. We offer a wide range of services including: installing additional sockets, circuit install, consumers unit replacements, lightning repair and much more. We operate in the area of Harrow, HA1 every day. Call and book today!