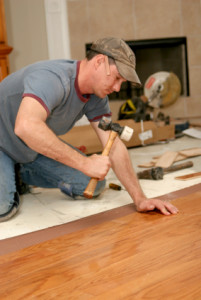 HomeMates is a one stop shop for home services in London. Our floor fitting services in Kensal Town, W10 are provided by experienced floor fitters. Call for a quote!
Our floor fitting service has been one of the most popular choices among residents of Kensal Town for many years.
We employ a team of experienced and certified specialists who know how to install, fit and maintain all types of hardwood flooring, regardless of its type, size or model.
Our fitters are available seven days a week, so give us a call if you are ready to work with the best floor fitting experts in this part of London.
You can get all the information you need by sending e-mail at info@homemates.co.uk or by giving us a call at 020 3745 4377.
Floor Fitting in Kensal Town from HomeMates
You can never be too picky when it comes to floor fitting services. Keep in mind that fitting a floor is a difficult and time-consuming job, so it is best to leave it in the hands of reliable and trusted professionals who have performed this task hundreds of times.
If you are planning to slightly renovate your home's interior by installing new hardwood flooring, then give us a call and ask for our professional floor fitting service. We are very popular among residents of Kensal Town, W10 but we frequently work in other parts of London too. Call us for more details!
Here is a list of all the services we provide in Kensal Town
The time has come and you are about to look for floor fitting services, right? If that's so, then you need to get in touch with us. We are based in Kensal Town, London and our agency is the best in the business. One of the most important things that you need to know about us is we are in this business for many years and we have 100% positive feedback. People all over London have used our help and have been extremely happy with the final result, so if you want to go for the best – call us.
Professional Floor Fitting Services Kensal Town, W10
We are affordable and professional and we believe that this is the best combination that you can use. There is no other agency out there that you can use when it comes to floor fitting services.
We are based in Kensal Town, W10 and over the years we have proven that we are the best in the business. If you don't believe us, then you should definitely take a look at our feedback – you will be surprised when you find out that it is 100% positive. Give us a call and we will give you all the information you are in need of.