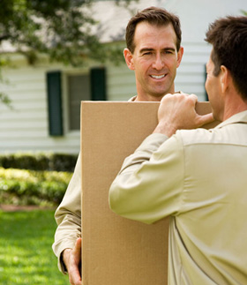 HomeMates offers home and office removals services in Kensal Town, W10, London. Get a fast and smooth relocation by booking our professional team of movers.
Comfort and safety is what our agency guarantees. We have our own personal vehicles to carry large and heavy objects safely without causing them harm in any way.
So, if you need somebody, who can easily move your belongings around just get in touch with our removals company.
To get in touch with us please give us a call on 020 3745 4377 or email us at info@homemates.co.uk.
Removals Services Kensal Town from HomeMates
You can easily deal with the removals by making a single phone call to our company and booking a quote.
Book our removals services to receive:
carrying, loading, transportation and unloading
moving of heavy weight objects
safety proven service
24/7 support
Here is a list of all the services we provide in Kensal Town
Moving around heavy household objects such as wardrobes or refrigerators requires a lot of preparation. Why risking your own and our belongings' safety by carrying the entire process of removals and transportation all by yourselves?
Now, we are here to give a helping hand in order to prevent any accidents from happening to you why trying to move your belongings to your new place. We provide the best removals services in Kensal Town, W10 at the lowest prices, and we guarantee that you will be absolutely satisfied with our work.
Removals Services Kensal Town, W10
Professional removals services are meant to deliver smooth and helpful assistance to people, who need some help with moving their things to your new residence in Kensal Town, W10.
Our job is making you forget about all the troubles related to the entire process of preparations and transportation and enjoy your free time, while we do the hard work for you. Moving, loading and unloading are all services included in our removals services, which are delivered at reasonable price.
Remember that we have the full potential to help you out even in the most complicated situations. Our movers are able to deliver an effective solution to every problem, because they have seen almost everything along the years of their professional practice.
Our assistance could also come in handy, if you need to rearrange rooms in your home. Whenever you need to carry something from one place to another you can feel free to ask for our professional help.
If you are a resident of Kensal Town, W10, you can reach us any time when it is convenient for you via phone or e-mail. We provide 24/7 support by phone, and our e-mail is also regularly checked. Feel free to address your inquiries any time you need us to offer a helping hand.
Call and book your removals quote now. We are expecting you!