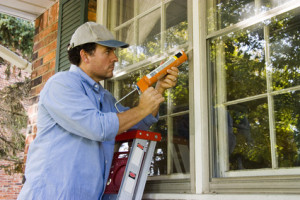 HomeMates provides wide variety of local handyman services in Kensal Town, W10. No matter what is the job, our skilled handymen can deal with any task in the house.
The handyman services we offer have proven to be an affordable and reliable solution for every homeowner that has trouble maintaining their home in Kensal Town, W10 in good condition. We are ready to work with electrical installation & plumbing, and we assure you that our certified employees are ready to take care of a wide range of home maintenance tasks.
Handyman Services in Kensal Town from HomeMates
Our handyman services:
Odd jobs
Furniture Assembly
Fit blinds and curtains
Lock Change
Wardrobe Assembly
Repair bath fan
They are provided with the best materials and tools on the market, and we regularly organize training courses for them in order to freshen up their knowledge and make them familiar with the innovations in the branch. Call us if you need more information.
You can call us on 020 3745 4377 or email us at info@homemates.co.uk.
Here is a list of all the services we provide in Kensal Town
Hiring the right handyman is essential if you want to keep your home in perfect condition. Unfortunately, there aren't many reliable providers of handyman services today, but residents of Kensal Town, W10, London don't have to worry about this problem, because they can count on us when it comes to taking care of minor home repairs. Our employees are the best in the branch, and their experience & expertise guarantees that they can get any job done.
Good handyman services have become hard to find, but residents of Kensal Town, W10 can tell you that we are the best contractor when it comes to handyman services. Our company has been in the business for many years, and during this time we've completed hundreds of small & large-scale home repairs.
Professional Handyman Kensal Town, W10
It doesn't matter if you need help with the maintenance of your electrical installation, or if you want to change a pipe, install a fixture or repair your deck – we are the company that can provide you with the best helping hand available in London. Give us a call if you need more details.
If you live in Kensal Town, W10 and you are in need of professional handyman services, then we have the right offer for you. Our company is currently helping hundreds of homeowners to keep their home in good condition. In order to do this, we've gathered a team of the best handymen in London, and we are confident that they are ready to take on any home repair and maintenance job. We supply them with the necessary tools and materials, so they are prepared for just about anything. So the next time you need a pipe changed, a deck repaired or a fixture installed, give us a call and we'll send a specialist to help you out.