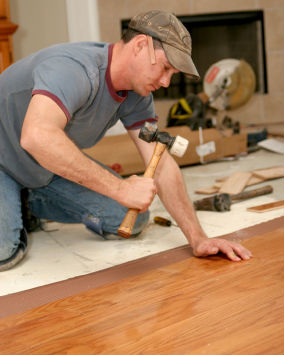 We would like to offer you our great floor fitting services which can change your entire home. The name of our company is HomeMates and we are among the most popular and respected providers of floor fitting procedures not just in Thamesmead, SE2, but in the rest of London as well. Our procedures will show you that it is not so hard or expensive to freshen up your home by installing new hardwood or other types of floors. We will make things easy for you by providing you with dependable floor fitting services. Just give us a ring and our team will prepare for the performance of the procedure right away.
You can get all the information you need by sending e-mail at info@homemates.co.uk or calling us at 020 3745 4377.
Floor Fitting Services in Thamesmead from HomeMates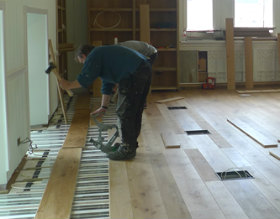 You can use the trustworthy floor fitting services which HomeMates offers to its customers to renovate and refresh your interior. The fitters in the company are qualified and accredited to perform all the task from removing of the old flooring to the testing of the new one. They can consult you on the type of floor covering which is most appropriate for your rooms. After installation of the new planks, the technicians will clean the area if it is necessary and bring back the furniture on its place. Use our superb floor fitting services available in and near Thamesmead, SE2 every day.
Laminate Floor Fitting in Thamesmead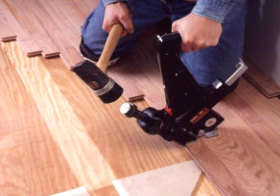 You are welcome in the headquarters of our prestigious company called HomeMates any time you need professional and affordable floor fitting services. Except that our procedures are very reliable, they also have the lowest prices in the city. The employees of our company have the most modern equipment, which will help them perform the procedure in your property promptly. They can renovate any room in your place you want and for this procedure you will only have to pay one reasonable fee. Make your home a better place by booking one of our inexpensive floor fitting services for Thamesmead, SE2 or another district of London.
Wood Floor Fitting Thamesmead, SE2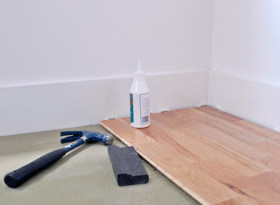 HomeMates is a firm that excels at floor fitting. You will recognise us by our low rates, flexible working hours, 24/7 customer support and first-class services. The results we achieve are superb. It is a lot more than laying a new floor. We need to think about the minutest details, get rid of the existing floor, clean up the area, prepare the surface and select the materials. We will discuss this with you so that you are fascinated with the results. Our business covers Thamesmead, SE2. It will be a pleasure for us to give you more details about our firm and help you replace your old floors. Make an appointment.