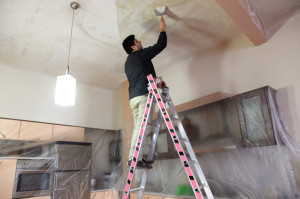 If you plan to renovate your bathroom, kitchen or need refurbishment of your whole house, you can rely on HomeMates to do this work. It provides fitting of new appliances and furniture, tiling, plastering, painting of walls, glazing, pavement installation, wallpapering, plumbing, gas and electrical services. You can use these services to refresh your home or make major changes and improvements in it. If you haven't renovated your house or flat, it certainly needs the professional home refurbishment which our company provides in Thamesmead, SE2. Save yourself the efforts and time and rely on the technicians, builders and handymen to make your home a better place.
Give us a call now on 020 3745 4377 or send us an e-mail at info@homemates.co.uk with your enquiry or to arrange a viewing.
Refurbishment Services Prices
The prices depend ond the size of the property and the requirements you have. Call us now and arrange a free viewing!
Home Refurbishment in Thamesmead from HomeMates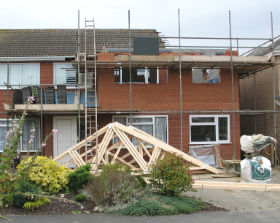 If you plan to restore your home by making the renovations or repairs which it needs, we can offer you our professional home refurbishment. It will be done in a time which is most preferred by the customer. We can provide you excellent electrical, gas, plumbing, wood floor and roof repairs and installations, carpentry, painting, decorating, glazing and plastering services. Whichever of these you need for your home, you can order them by calling us, sending us an e-mail or filling our online form. Our home refurbishment services are available in Thamesmead, SE2 and done by qualified and professional technicians, handymen and decorators.
House Renovation in Thamesmead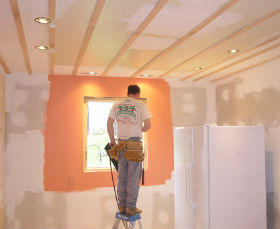 We are welcoming you in our dedicated and recognized company that offers high quality home refurbishment services for all the residents of Thamesmead, SE2. We include a great diversity of procedures in our home refurbishment, among which are: plumbing services, gas and electrical installations as well as painting and decorating services. Our trained and experienced workers work up to the highest standards and they use modern approaches to achieve perfection in every detail and to meet the deadlines set by our customers. As for the prices, you can learn more about our exclusive offers through our great customer support centres that work 7 days per week.
Property Refurbishment in Thamesmead, SE2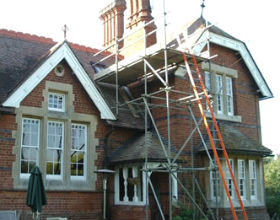 The professional home refurbishment services that you can reserve in the headquarters of our company will promptly improve your flat or house, making it more comfortable for you and your family. The specialists who work for our agency, and who will be sent for the performance of the procedure you book with us, are qualified and highly experienced. They can not only give you competent consultation but also take care of the execution of any procedure you like. More about our reliable professionals and the extremely affordable home refurbishment services they deliver to Thamesmead, SE2 and the surrounding areas, you can learn by contacting us.