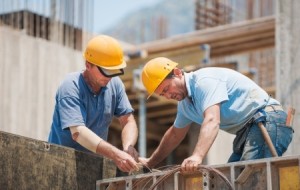 HomeMates provides local building services in Highbury, N5. Our experienced builders will help you with any construction project. Call us for a free quote!
Our agency can supply you with professional building services with certified excellent quality. They can be provided to places like Highbury, N5 and other area of the city of London, as well as to every citizen who is planning some kind of home extension or renovation and needs professional help.
Our talented builders can plan and then perform different kinds of projects which the clients need. In exchange for one reasonable fee you can receive a good advice about the renovations you want to do in your home, as well as about the improvements of your office.
Building Services in Highbury From HomeMates
We are:
Nice specialists who never refuse to help;
Friendly builders who can do anything you like;
Professional agency with great reputation in London;
Company which provides low-cost building procedures;
A leading agency in the city and the area
Contact HomeMates on 020 3745 4377 or at info@homemates.co.uk.
Building Services Prices
The prices can vary greatly depending on the size of the property and materials used. We strongly recommend to fill in the form or call us for a free quote.
Here is a list of all the services we provide in Highbury
You won't be able to find better building services which also have such affordable price rates. We pride ourselves in providing the best procedures in Highbury, N5 and our customers will gladly confirm it. We have already done many different projects for people from various districts of London. We have never had any complaints or unsatisfied customers, so you can leave all the work to us and not worry about a thing.
Professional Building Services Highbury, N5
To book a building service with our company is the easiest thing. Our office remains open even during the holidays and the weekends, so that you can find us without problem all the time. We can offer you a great deal for the performing of an extension in your home or work place, for the renovating of certain premises, as well as for the building of a conservatory or something else in your property. All procedures you see, have reasonable price rates and the possibility to be modified according to the requests of the client.
To understand more about the specifics of our professional building services, you can ask the employees from our company who you can find in Highbury, N5. Our main office is based there and our specialists are constantly there, in case a client needs special consultation. They can give you a little bit more information about the types of building projects which we can perform and the prices for each of them. Visit us whenever you want, we will be in our office every day.