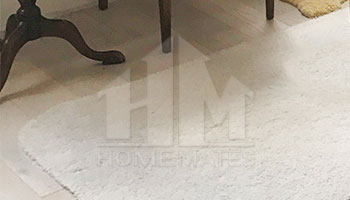 HomeMates employs some of the best carpet cleaning technicians in Highbury, N5. Choose our carpet steam cleaning service today and restore the look of your carpet.
We are very experienced in carpet care, as we have been dealing with it for a long time. Our carpet cleaning service is efficient, timely and very reliable. It has a good price that you can easily afford, and it's available seven days a week in Highbury, N5.
Miro
is full of energy and ready to proof that even the newest co-workers could do the cleaning job as good as the most experienced in the field.
Rado
is the most experienced carpet technician. For 3 years he took care of more than 4500 stained and dirty carpets.
Stoyan
admits that the satisfaction of the Customer is the most important thing for him and that is what makes him develop himself.
Yavor
has more than 7 years experience as a professional technician and he became supervisor of the team performing the carpet cleaning.
Carpet Cleaning in Highbury from HomeMates
Our professional carpet cleaning service is at your disposal 7 days a week. You need to be based in Highbury, N5 or nearby to take advantage of our offer. We are very:
Professional
Hard-working and organised
Respected and dependable
Punctual
We urge you to enquire more information on the phone. Our office assistants will be happy to tell you what you have to know about our company. Be sure to obtain a free quote today.
E-mail us at info@homemates.co.uk or simply call us on 020 3745 4377 and our customer care team will gladly explain you even the smallest details about our cleaning services.
Here is a list of all the services we provide in Highbury
There are several major steps that we provide with every service: stain removal, steam cleaning and deodorising. Stain removal requires that the fabric is pre-treated. We use special green cleaning formula, which is non-toxic and biodegradable. Therefore it won't damage your carpet.
Steam cleaning is an essential part of every carpet cleaning process. Our steam cleaning machines are very effective against soil, mud, oil and grime. They make every speck of dirt disappear in no time without harming the fibres of your carpet. Steam cleaning also helps sanitise the surface by killing a number of bacteria and germs that live in your carpet. Once you get rid of them, your carpet will be much safer and healthier for your kids to play on it.
Professional Carpet Cleaners Highbury, N5
At the end of every service we do a couple more things. First, we dry your carpet to allow you to use it soon after completion of the service. Lastly, we deodorise the fabric so that your carpet smells great.
We have the best cleaners you can find in Highbury, N5. They are trained, educated and very qualified. They have lots of experience when it comes to carpet cleaning. To top it off, they receive ongoing training to increase their knowledge and develop their skills. Our technicians work very carefully and with attention to detail. They scrutinise every carpet before they start cleaning so that they know what products and machines to use. You will be fascinated by the way they work. Call us.