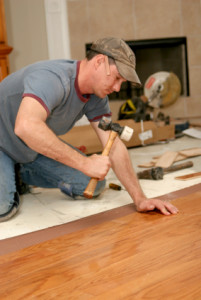 HomeMates is a one stop shop for home services in London. Our floor fitting services in Highbury, N5 are provided by experienced floor fitters. Call for a quote!
We've worked in hundreds of homes in the area and the surrounding region, and so far all of our clients have been fully satisfied with the quality of our floor fitting procedures.
We work quickly and responsibly, and our goal is to provide our clients with a top quality floor fitting service that matches both their needs and budget.
You can get all the information you need by sending e-mail at info@homemates.co.uk or calling us at 020 3745 4377.
Floor Fitters in Highbury from HomeMates
Fitting solid wood floors
Fitting engineered floors
Installing & fitting parquet
Installing & Fitting laminate
Floor fitting in staircases
Here is a list of all the services we provide in Highbury
If you have ever taken a closer look at a floor fitted by inexperienced homeowners and a floor fitted by trained and certified specialists, then you have probably spotted the major differences between the two.
Many homeowners are in the opinion that floor fitting services are obsolete, but they are unaware of the fact that the small feed paid to a floor fitting contractor can save them a lot of money in the near future! A poorly fitted floor can be damaged in shorter amounts of time, and you'll soon start to notice annoying problems such as squeaking sounds.
Professional Floor Fitting Services Highbury, N5
We know that our job is a responsible one and this is why we've taken all necessary measures to make sure that we won't make any mistakes during the fitting process. Each member of our team is perfectly prepared for any floor fitting challenge, and thanks to their rich experience they are capable of performing their job in a quick and professional manner. Basically, our floor fitting service combines top quality, affordable price and unmatched reliability – the mixture of these qualities has turned us into the most popular floor fitting contractor in Highbury, N5 London.
Nothing would make us happier than seeing another satisfied customers, so if you are planning to install new floors in your home, then you can count on us to help you with this time-consuming job. Our specialists are available every day and thanks to their flexible work schedule, they can visit you during the hours that suit your schedule. Feel free to call us if you need more information