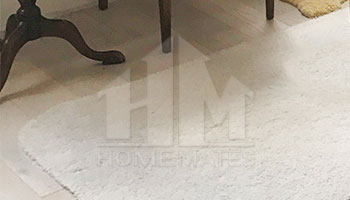 Sometimes the simple vacuuming and cleaning with water and soap is not enough for the removing of the persistent grime from your carpets. In moments like these only the professional carpet cleaning services of our agency can help you. On the list with excellent disinfecting treatments you will find things like hot water extraction cleaning, bonnet cleaning and many others which will transform the fabric of your upholstery possessions entirely. Don't miss this chance we are giving you and reserve one of our excellent carpet cleaning services in Cricklewood, NW2. Our doors are open non-stop, so feel free to visit us or call us any time.
Miro
is full of energy and ready to proof that even the newest co-workers could do the cleaning job as good as the most experienced in the field.
Rado
is the most experienced carpet technician. For 3 years he took care of more than 4500 stained and dirty carpets.
Stoyan
admits that the satisfaction of the Customer is the most important thing for him and that is what makes him develop himself.
Yavor
has more than 7 years experience as a professional technician and he became supervisor of the team performing the carpet cleaning.
Carpet Cleaning in Cricklewood from HomeMates
If you need thorough and well cleaning of your carpet or its regular maintenance, you can use our services. The professionals working in our company can provide you steam, dry, vacuum cleaning and the effective hot water extraction for disinfecting your carpet. You can use our services to have your carpet vacuum cleaned regularly or sanitized one off. Our staff will inspect your carpet and choose the most suitable type of cleaning. We provide professional carpet cleaning in Cricklewood, NW2 which can be booked by phone, e-mail or by using our online form. We can guarantee you flawless results after using our services.
E-mail us at info@homemates.co.uk or simply call us on 020 3745 4377 and our customer care team will gladly explain you even the smallest details about our cleaning services.
Steam Cleaners in Cricklewood
Your carpet can be maintained in a spotless and nice-looking condition, rid of all stains and darker areas, if you rely on our company to sanitize it properly. If you need regular vacuum cleaning or professional carpet cleaning in Cricklewood, NW2 use our call centre or online booking form to order it. We offer professional cleaning and refreshing of carpets of all types of fabrics. After testing and determining the condition and type of each carpet, the cleaners will provide the most appropriate cleaning procedures to disinfect and sanitize it well. We offer dry, steam, vacuum cleaning and hot water extraction.
Professional Carpet Cleaners Cricklewood, NW2
Our dedicated professionals will take care of the proper cleaning of any carpet you want because they have excellent skills and the best modern equipment you can find in London. Our company's carpet disinfecting services can be found in Cricklewood, NW2, as our professionals are main providers of such reliable procedures which are capable of restoring upholstery possessions in very bad condition. All stains, dust and other grime will be thoroughly erased from the fabric of your carpets with modern technologies and machines which give excellent results every time. Our services are not expensive, so you can only benefit from calling us.