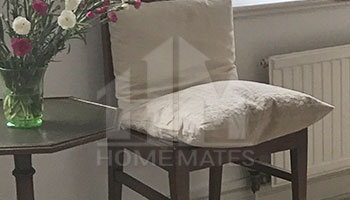 If you are looking for professional cleaners – look no more – we know how to make things right and we know how to meet your needs. However, there is one thing you might want to know before booking us – we strongly recommend you to give us a call a few days in advance simply because we are extremely busy. What you should know is we can be booked in Tottenham, N15, London and our house cleaners are the best in the area. We will not miss a single spot and we will make your house a better place for living.
Nedka
is in her early 50's and she is one of our finest cleaners. The saying 'Age ain't nothing but a number' defines her.
Daisy
is challenging herself in order to become an expert. She is practicing her skills on daily bases and do not accept anything but sparkling home.
Galina
is one of our brightest cleaners. Fond of household pets and children. Galina works quickly and up to a high standard.
Yulia
is a brilliant cleaner, who works quickly and catches on to each and every one of our customers' needs.
Home Cleaning in Tottenham from HomeMates
Are you tired of cleaning your property on regular basis? If yes, then there is a way to get rid of this burden. All you have to do is to make one simple phone call and we will send our professional employees at your place. The house cleaners we work with are highly motivated and have great amount of experience. What is even more impressive is the fact that our rates are really low and once you see the quality of our cleanings, you will be amazed. We will transform your house. If you are based in Tottenham, N15, London – give us a call.
E-mail us at info@homemates.co.uk or call us on 020 3745 4377 and our customer care team will gladly explain you even the smallest details about our cleaning services.
Domestic Cleaners in Tottenham
No wonder that you are always tired, sleepy and you do not have time for fun. It is extremely tiring to do the whole house cleaning on your own. Imagine having someone that will help you, someone that will clean the kitchen, the blind and will fold all the clothes. It is possible if you choose our regular cleaning services, you will have an employee of ours that will take care for these things in your home. You can find us in our offices scared around London or in the main building in Tottenham, N15.
HomeMates Cleaners Tottenham, N15
Our house cleaners are probably the best in the Tottenham, N15 region. As a matter of fact we can guarantee you that we are one of the best in entire London, because we have extensive experience. However, it is not a secret that in order to be successful in a socially oriented business you have to put your clients before profits – well, we do so. This is why we will give you 24-hour guarantee, so if you notice something irregular during this time – give us a call – we will gladly come and fix it for free. In case of additional questions – give us a call.