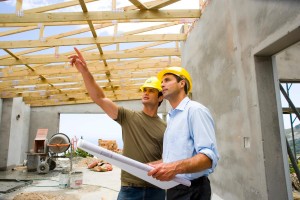 Extend your house in Hanwell, W7 with the help of HomeMates! We provide professional house extensions in order to increase the living space of your home.
HomeMates is a professional agency which can offer you an easier way to change the look of your house without wasting any time or a lot of money.
With our house extension services your property in Hanwell will be renovated by the best specialists in the industry and in a shorter period of time. If you want to add another room to your house, get rid of some internal or external walls, our employees can take care of everything instead of you.
Home Extensions in Hanwell from HomeMates
The procedures which we can currently offer you are:
Loft conversion – You can have more space in your property, if you ask us for a loft conversion. You can use the loft as a place where you can store your unnecessary things or as another room in which your guests can sleep.
Removing of walls – We can turn two small rooms into one big room, providing you with enough space to arrange it any way you like. The execution of this procedure usually doesn't require much time.
Adding new rooms – Another thing we can do is to plan and build for you an entire room, according to your requirements. Even though it will take us a little more time, we can guarantee that the results will be worth the wait.
External renovations – We can also build for you a nice gazebo in your back yard which will certainly make a difference in your everyday life.
Contact HomeMates at 020 3745 4377 or at info@homemates.co.uk.
Building Services Prices
The prices can vary greatly depending on the size of the property and materials used. We strongly recommend to fill in the form or call us for a free quote.
Here is a list of all the services we provide in Hanwell
Home Extensions Hanwell, W7
We are different from our competitors who operate in Hanwell, W7 because we have our own better way of giving to our customers the desired change. For every project we use only the best machines and tools which the market can offer and we always work with materials which are of the highest quality. We will take care of the equipment and everything else and will try to finish with the extension in your property as quickly as we can.
Depending on the kind of home renovation which you want us to do, we will come to your property to inspect it and will create a plan for the following work process. You won't have to participate in it in any way or provide any specific tools. Call us now and book excellent house extension services which we offer in Hanwell.