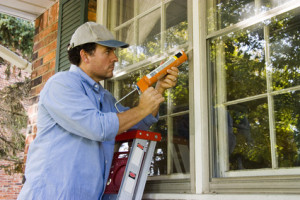 HomeMates provides wide variety of local handyman services in Hanwell, W7. No matter what is the job, our skilled handymen can deal with any task in the house.
You can be sure our team is prepared, trained and equipped to handle anything that needs attention and fixing at your place and we do our job professionally, carefully and effectively. You are in safe hands and your house is impeccable again.
Handyman Services in Hanwell from HomeMates
We are available in entire Hanwell, W7 and the rest nearby London places as well and provide:
Furniture Assembly
Handrails Installation
Fit blinds and curtains
Letter Box Installation
Doorbell Installation
You can use us for whatever thing such as screw driving or mail box fitting and many others.
You can call us on 020 3745 4377 or email us at info@homemates.co.uk.
Here is a list of all the services we provide in Hanwell
If there is something we would like to tell the people who are in need of handyman services, it is the fact that they are more than welcome to use our services in this field. We are agency that will not risk anything that might ruin our reputation. For years we have been striving to achieve perfection and once we have done it, you can rest assured you will not find any better out there. We are located in Hanwell, W7, London so if you are based in the same neighborhood – just give us a call.
Professional Handyman Hanwell, W7
When there are issues at home that you can't find time to manage or you are just not capable of, here come our useful handyman services.
We are affordable, fast and most of all – professional. If you are looking for such agency in the field of handyman services, located in Hanwell, W7, London, then look no further – you have found the best in the business. We are here to help you and we are more than happy to do so.
There is no other agency that works on holidays and is open 24/7, so if you want to be more than sure you are working with the best – just get in touch with us. Our office assistants will give you a hand with the right choice.
The number of your tasks at home is rapidly increasing but you find yourself too busy and tired to cope with everything alone? If this is your case our employees are happy to help you with our professional handyman services. You can ask them to do handle any household issue of yours and it is always fulfilled quickly and efficiently.
Our teams are friendly and dependable so you have no worries at all; you just calm down and rest. Choose the best handymen in Hanwell, W7 and London in general and earn yourself some great leisure time and a perfect home.