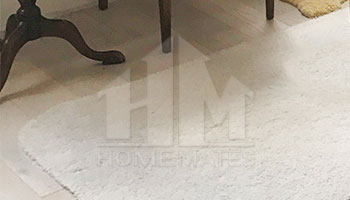 HomeMates employs some of the best carpet cleaning technicians in Hanwell, W7. Choose our carpet steam cleaning service today and restore the look of your carpet.
We are here to help you out and offer our professional carpet cleaning services. For many years we have been providing the carpets of customers in Hanwell, W7 with ideal cleanness.
Miro
is full of energy and ready to proof that even the newest co-workers could do the cleaning job as good as the most experienced in the field.
Rado
is the most experienced carpet technician. For 3 years he took care of more than 4500 stained and dirty carpets.
Stoyan
admits that the satisfaction of the Customer is the most important thing for him and that is what makes him develop himself.
Yavor
has more than 7 years experience as a professional technician and he became supervisor of the team performing the carpet cleaning.
Professional Carpet Cleaning in Hanwell from HomeMates
Work fast and save you time
Perform effective service due to professional equipment and special cleaning products
Clean deeper, better, faster and with the right machines
Leave your carpets and rugs clean like new
Remove stains
We recommend a thorough clean of every carpet once every couple of months. The cleaning products we work with are ecologically-friendly and free of dangerous chemicals.
E-mail us at info@homemates.co.uk or simply call us on 020 3745 4377 and our customer care team will gladly explain you even the smallest details about our cleaning services.
In Hanwell, W7 London we are cleaning carpets and rugs for quite a long time and we are experienced to offer you top quality service fast and at great prices. Our professionals are more efficient than all the equipment you can borrow because of their great experience and modern techniques.
Here is a list of all the services we provide in Hanwell
Are there stains on your carpet that you just won't go out? Don't waste your time anymore but call us and order our professional carpet cleaning services. We are one of the main providers of excellent cleaning services in London. Our company is situated in Hanwell, W7, where we have a number of clients, who recommend our help. We have always done our best to offer the best services and this is how we have become one of the most appreciated agencies on the market. If you want the best for your carpet, then call us any time and make an appointment that is convenient for you.
Carpet Cleaning Hanwell, W7
Carpets collect dust mites that are dangerous for the health. It is necessary to maintain a clean carpet if you want to protect your family and yourself from serious health issues, caused by dust.
May be you haven't use any professional cleaning for your carpets, but how do you take care then? You cannot wash them in the washing machine, if you find way to wash them; you will need to find a way to dry it afterwards. It is so hard to clean the carpets. It was. Now carpet cleaning is easy in Hanwell, London with our professional services – we clean carpets and rugs fast, effective and professional, and always at affordable prices.
Just call us and we will give you all the information you will need in order to book our services.