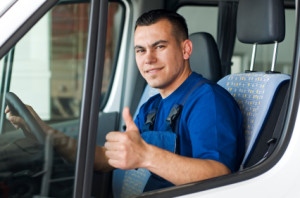 HomeMates provides fast and reliable man and van services in Hanwell, W7 London. We will gladly assist you with any moving task. Get in touch for a quote.
We are the professionals you need to reach your goal without the risk of any possible damages.
You can be certain that all your requirements will be satisfied, if you choose our help. Moving out will be a child's play with our skillful assistance.
To get in touch with us please give us a call on 020 3745 4377 or email us at info@homemates.co.uk.
Man and Van Services in Hanwell from HomeMates
If you want our help, we can guarantee you:
services carried out seven days a week
professional safety packing
variety of vans
reliable transportation
Here is a list of all the services we provide in Hanwell
Moving out of your current residence could cause you a lot of trouble. You have to pack all of belongings such as clothes, appliances, furniture, etc., which is not an easy task, especially if you don't have someone by your side to give a helping hand.
Even if you manage to prepare your luggage alone, there is another great problem that you have to consider. The transportation of all of your belongings requires personal vehicle, though a family car doesn't have enough space to fit in all the furniture and large appliances you might have.
We can offer a simple and very convenient solution to this matter. Man and van service is all you need. If you are a resident of Hanwell, W7, you can take full advantage of the man and van services we offer.
Man and Van Hanwell, W7
Our company works with the best employees, who will move out even the most heaviest objects. Our friendly professionals can help with all kinds of packing and preparation assistance. They have been specially trained to pack your belongings the right way, so the items won't suffer any damages and will be easier for transportation.
Spare yourself the trouble and the injury risks, because the man and van service we provide you with is all you need to move out of Hanwell, W7.
We know a large vehicle that can pick out all your object could be a great help. Therefore, we can offer you several different sizes of vans in order to fit everything you need to transport to another destination.
Our movers will transfer the objects from your house, into the van without any problems. You can be sure that they are real experts and your belongings would remain safe and sound. Man and van service of our company is undoubtedly the best way to move into a new place in no time.
You can now forget your worries and let us do our job. We can offer you competitive prices of premium man and van services in Hanwell, W7.