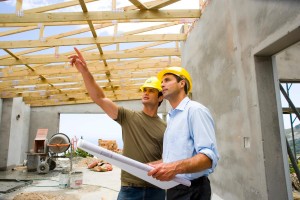 Extend your house in Maida Hill, W9 with the help of HomeMates! We provide professional house extensions in order to increase the living space of your home.
Our company is located in London and has a vast experience in the building industry. We're occupied with major building works in Maida Hill, W9.
We do everything from start to finish and you can count on us seven days a week. We always take on a project on the agreed date and make sure we complete it on time.
Home Extensions in Maida Hill from HomeMates
The process involves:
Design
Planning
Building regulations compliance
Submitting plans
Getting permission
Construction
Final adjustments
If you need more information, we urge you to have a close look at our services.
Contact HomeMates at 020 3745 4377 or at info@homemates.co.uk.
Building Services Prices
The prices can vary greatly depending on the size of the property and materials used. We strongly recommend to fill in the form or call us for a free quote.
Here is a list of all the services we provide in Maida Hill
House extension includes several crucial steps. It is very important that we have a discussion with you before construction begins. We need to know what you're hoping to get so we can meet your expectations. The process of building may take from days to weeks, depending on how big the construction work is. For example, multi-storey extensions take more time than standard construction work. Weather conditions need to be taken into account as well.
Home Extensions Maida Hill, W9
We provide conservatories constructions, loft conversions, single story extensions and others in Maida Hill. We control every single detail and the quality of the construction work. The first thing to do is design. We need to know how you imagine your new construction and what you want included. We provide plans and make sure everything is done according to building regulations.
You need to approve the plans before we can start construction. Also, we need to obtain permission. With this done, construction is under way. In the end, we may have to make final adjustments. Then your house is all yours again, rejuvenated and extended.
If you're considering extending your house, make sure you ask for our help. Our trained and experienced builders are excited to start new building projects in Maida Hill, W9 where they have already built a number of constructions. It will be a pleasure for us to make your property more spacious and beautiful. Be sure to give us a call and our consultants will give you advice on which service to choose.