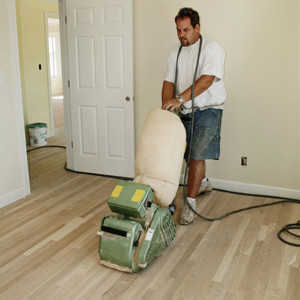 HomeMates provides professional floor sanding services in Maida Hill, W9. You can arrange a viewing or directly book a service by contacting our customer care team via e-mail or over the phone.
Our technicians are skilled, qualified and experienced. They can provide the proper floor sanding, necessary for every floor, depending on it condition and type.
Use our professional floor sanding services, available from Monday to Sunday in Maida Hill, W9. They will return the attractive and glamorous look of your cork, hardwood and parquet floor.
You can get all the information you need by sending e-mail at info@homemates.co.uk or by giving us a call on 020 3745 4377.
Floor Sanding in Maida Hill from HomeMates
You can expect form our brilliant floor sanding services:
Professional sanding for all cork, parquet and hardwood floors, which need it
Cleaning, sanding and sealing your floor
All obstinate stains, scratches, scars and defects will be removed from your floor
We use effective and powerful floor sanding machines and high-quality sandpaper
All areas in your floor will be covered during cleaning, sanding and coating with sealant
Long-lasting results of our services
Reasonably priced floor sanding, which is provided seven days in the week
If you floor is stained, has lost its shine and is covered with scratches and scars, our floor sanding services can help you restore it. We offer high-quality floor sanding services, which will remove the outer layer of your cork, parquet and hardwood floor, buffing all obstinate stains, dirt, marks and unevenness. Our floor sanding services can guarantee you perfectly restored and refreshed floors, rid of all marks, showing everyday usage.
Following a three-step procedure, our staff will make your floor look a lot better and it will serve you a long time. We offer inexpensive floor sanding services for all residents of Maida Hill, W9. To book them in a time, convenient to you, call our customer care centre or use our website.
Here is a list of all the services we provide in Maida Hill
Professional Floor Sanding Maida Hill, W9
Before starting the actual sanding, our technicians in Maida Hill will clean the surface of your floor very well. The dirt, dust, nails, staples and tacks will be removed, so that your floor can be effectively sanded. After doing this, our staff will apply modern sanding machines to remove the outer layer of your floor. Hard to be reached angles and areas on your floor will be hand-sanded. Boards and timbers, which need repair or replacing will be left intact. After sanding, your floor will be covered with sealant – oils or polyurethane for protection.
You can prolong the life of your long time used cork, parquet and hardwood floors with our reliable and professionally done services. After removing the dirt, dust, nails and wastes, which can obstruct the sanding process and create damage, your floor will be rid of its old sealant and all imperfections under it.