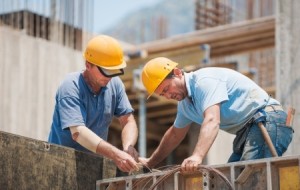 HomeMates provides local building services in Maida Hill, W9. Our experienced builders will help you with any construction project. Call us for a free quote!
Throughout our professional practice, we have proved that every aspect of our building service is performed with attention and care. Inside our team we have qualified building engineers who will construct the building without any problems.
We also have licensed architects who will make an excellent building plan that will satisfy your requirements. Our builders got what it takes to give you the comfort that you will receive the assistance which you require.
Local Building Services in Maida Hill From HomeMates
If you make a building service contract with our company, you will receive:
mounting of walls, ceilings and roofs
support structuring
window and door fitting
flooring installations
mounting of electricity and plumbing systems
general repairs and remodelling
painting and decorating
Contact HomeMates on 020 3745 4377 or at info@homemates.co.uk.
Building Services Prices
The prices can vary greatly depending on the size of the property and materials used. We strongly recommend to fill in the form or call us for a free quote.
Here is a list of all the services we provide in Maida Hill
Building a new home is a cardinal venture that has to be approached with great responsibility.The construction of a residence has to be reliable because the premises will be used to accommodate people. In respect, the durability and the functionality of the building are the things which are of great importance. If you need building services, look for real professionals who can guarantee you reliable results.
We are one of the top building companies in London and we offer reliable building services in Maida Hill, W9. Our company in Maida Hill, W9 offers building assistance which can contain different services in respect of the needs of each of our clients. If you require building repairs or improvements – we have the skills, workforce, materials and equipment needed to perform them.
Professional Building Services Maida Hill, W9
Every step of our building services is executed in compliance with all the security and construction regulations settled by the authorities.
If you take the above listed into consideration, you will come to find that our services can provide solution to all sort of building related issues. Our company maintains competitive prices to attract more customers who need qualitative building assistance.
We always aim is to deliver safe, comfortable and environmental friendly assistance to our client, because we believe that these are the most important qualities of a expert building services.
If you have found yourself in need of building services, for one reason or another, call our phone number to make an appointment. Our company delivers the most reliable building services in Maida Hill, W9. We have a friendly call centre which provides adequate support all around the clock. Feel free to address all of your questions before making the final arrangements for your building service.