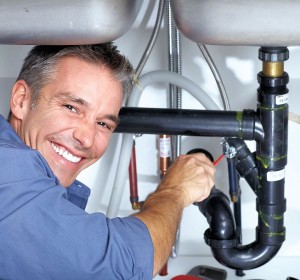 HomeMates provides a full range of plumbing services in Maida Hill, W9. Our professional plumbers will solve any plumbing issue in a matter of minutes.
We are an excellent company which is always prepared to satisfy all demands of the customers. Usually we perform our plumbing services mostly in Maida Hill, W9 but it won't be a problem to help residents of other districts in the area as well.
In case of emergency or just for a simple check-up of the taps, pipes and other things in your real estate property, you can call our office 24/7.
If you would like to arrange a viewing, get a quote or book a plumber call us at 020 3745 4377 or e-mail us at info@homemates.co.uk.
Plumbing Services Maida Hill from HomeMates
We have a great staff of experienced plumbers who can:
Make you forget about the problems with the plumbing system in your home altogether;
Bring a specific equipment of tools which will fix everything;
Use their comprehensive skills to take care of leaks, broken pipes and other problems;
Give you a home which has an excellent plumbing system
Here is a list of all the services we provide in Maida Hill
The plumbing system can often cause unpleasant and unexpected problems to the owners of any property. Usually, it is not easy to deal with such kind of complications but with the professional assistance of the plumbers from our number one agency in Maida Hill, W9 you will have no more worries.
We have not only dependable but also very friendly employees who will finish their job as fast as they can and won't bother you during that process. They have the instruments and everything else that might be necessary for the performing of the plumbing service in your home. Give our plumbers a chance.
Professional Plumbers in Maida Hill, W9
The employees of our professional company will make your days a lot easier because except hard-working, they are also available during any time of the day without exception. We have the opportunity to offer you a vast variety of plumbing services ин Maida Hill which also come with the best prices you've seen. To make your home a safer place, all you need is to take advantage of our professional assistance every time there is some kind of problem or just for a simple check-up.
Forget about the expensive plumbing services because in our company we only offer affordable procedures which everyone can afford. If you don't believe us, come now to our office and we will show you. We always listen to our clients, in order to understand better their demands and expectations. The next step for you will be to book a specific plumbing service which will attend to your needs. Our phone lines are also open 24/7, so you can give us a call any time when a problem appears.