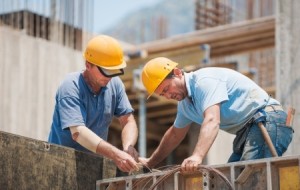 HomeMates provides local building services in Hoxton N1. Our experienced builders will help you with any construction project. Call us for a free quote!
We invite you to come to our company's office whenever you are planning a renovation of part of your home or office. We offer cheap professional building services which will change your mind about using specialised help with the improving of the look of your real estate property.
Building Services in Hoxton From HomeMates
We are a regional provider of professional building procedures which can:
Guarantee the successful performance of any project;
Give you results which will make you very happy after the execution of our procedures;
Provide your home with a different and better look;
Create for you additional premises in exchange for low price
Our company was founded a couple of years ago and ever since we've been a reliable provider of building services with five-star quality. Try them when you think that the time has come to make some real changes in the design of your home. We are available from Monday to Sunday and we can be found easily right in Hoxton N1.
Contact HomeMates on 020 3745 4377 or at info@homemates.co.uk.
Building Services Prices
The prices can vary greatly depending on the size of the property and materials used. We strongly recommend to fill in the form or call us for a free quote.
Here is a list of all the services we provide in Hoxton
Our professional builders in Hoxton are qualified to organise and execute different building projects for our clients and we can guarantee that every single one of them will be planned according to the modern building regulations. Our employees constantly inform themselves about the latest changes, so that they can provide the customers with suitable building services for their needs.
Professional Building Services Hoxton N1
Our building services will give you what you need most – prompt and effective renovation of your home without overpaying. We can make you an attractive offer for professional building procedure, which will turn the troubling renovation of your property into an easier job. You are welcome in our head office in Hoxton N1 whenever you make the decision to improve the current look of your real estate property. Call us for consultation and we will think of the best way to refresh the appearance of your home which won't need a lot of finances.
It is best to pay to our team a visit in Hoxton N1 because this way you can explain to them easier what are your plans for renovation of your home and what are your expectations. Our builders are certainly competent enough to provide you with effective building services which will give the top results that you require. Building of conservatories, additional rooms, gazebos and other things are only part of the things that our professional builders can handle. If you want to learn the rest, please call our customer service operators.