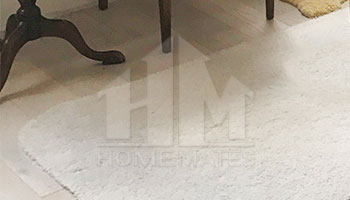 HomeMates employs some of the best carpet cleaning technicians in Hoxton N1. Choose our carpet steam cleaning service today and restore the look of your carpet.
We are proud of our customers satisfaction-orientated business practice. We will do everything we have promised at a fair price. Our team of experienced cleaners will do their job properly without wasting even a minute of their and your time. They know that your house is your castle, so they will respect it.
Miro
is full of energy and ready to proof that even the newest co-workers could do the cleaning job as good as the most experienced in the field.
Rado
is the most experienced carpet technician. For 3 years he took care of more than 4500 stained and dirty carpets.
Stoyan
admits that the satisfaction of the Customer is the most important thing for him and that is what makes him develop himself.
Yavor
has more than 7 years experience as a professional technician and he became supervisor of the team performing the carpet cleaning.
Carpet Cleaning in Hoxton from HomeMates
We offer a complete A to Z package of services for your carpet cleaning in Hoxton N1, including:
Steam cleaning
Dry carpet cleaning
Spot removal
Pet hair and odour removal
Our team of motivated carpet cleaners will be on your driveway in Hoxton N1 soon after booking, fully equipped with their powerful and efficient hot water extraction machines. For the best result we will recommend you our steam cleaning service, which takes care of every small particle of accumulated dirt.
E-mail us at info@homemates.co.uk or simply call us on 020 3745 4377 and our customer care team will gladly explain you even the smallest details about our cleaning services.
Here is a list of all the services we provide in Hoxton
Steam cleaning is great, because with this method we don't just clean the top layer of the fibres but thanks to the pressurized hot water the cleaning detergent goes deep into the carpet before it gets extracted back. Our cleaners in Hoxton will be extra persistent when cleaning stains and high traffic areas.
However, not all type of carpets allow to be cleaned with a hot pressure machine, that's why we also offer a dry carpet cleaning.
Dust mites found in a domestic carpet can be really dangerous. They like humid and warm environment, so they are most likely to be found near sources of heat such as the fire place. These dust mites may be a serious health hazard to your family. However, the steam cleaning machine can remove all of them.
Professional Carpet Cleaners Hoxton N1
Other common reason for having dirty carpets at home are our beloved pets. Dogs leave a lot of hairs and germ behind themselves, which can lead to allergic reactions especially if there are children in the house. Our carpet cleaners are well familiar with this fact so when the customer says that they have pets, we take extra measures to clean all the hairs out of the carpet.
We recommend you to steam clean your carpet at least once a year, but you have a pet or kids, you'd better call us even more often. When properly cleaned and maintained the carpet helps you improve the quality of the air within the house.
We are truly the best professional help for your carpet. If you want a fair price and friendly and professional job, then call us, we are here in Hoxton N1 every day of the week including bank holidays.